Goddess of indoors-man Tia Li Yu Fen attended an event of Motorola on November 5th, 2011, and was showing her allure. Sometimes Tia Li was sexy, sometimes she was cute, giving a feast for the eyes of the male audience.
Tia Li Yu Fen is playing a bad girl role in Office Girls, and was scolded on the Internet. However, on the street, she is yet to encounter scolding by viewers who are too immersed into the drama. She laughed and said, "Because my personality is quite a different from Zheng Kai Er, so whenever director called it a day, I feel as if I am alive again." Tia Li also revealed that her character in the drama will become even worse, and she has made mental preparation for it.
But filming has made her life more tense, and sleep has became a very shallow sleep, "Nowadays whenever I open my eyes, I will immediately bounce up from the bed, as it it's my turn of filming." She has also set the aim to film movie in future if there is a chance, and the type of movie she prefer is romantic pure love movie.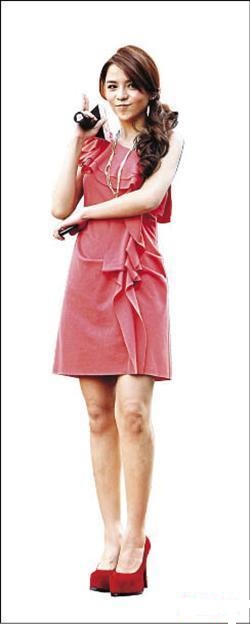 via Sing Pao