From February 16th to February 22th fo 2012, SBS TV series Fashion King was having location shot at New York, USA in conjunction with the New York Fashion Week. The American fashion lifestyle brand Tory Burch designer Tory joined hand with SBS TV station to star in fashion drama series Fashion King.
In the drama, the fashion boutique where the heroine Lee Ka Young (Shin Se Kyung) is working is in fact the flagship store of Tory Burch brand in Seoul, South Korea. The spacious two storey store looks even more bright and transparent with the decorations of floor to ceiling windows, wall mirror and transparent acrylic device. Chandeliers decorated with gold, moss-green carpet, white sofa and etc, a variety of fine decorations which are all full of brand elements reveals the modern luxury, and the pursuit of fine living. The drama also opens the curtain on the legend of fashion through the orange lacquer door of the store.
With the gradual deepening of the story, the lead male and female characters come to New York which is known as the fashion capital of the world after overcoming various obstacles, carrying the infinite yearning to become a world-class designer, and the enthusiasm for cutting-edge fashion. Through the perspective of the lead characters, the TV series showcases the unsurpassed beauty of a generation the cutting-edge fashion gave to the city. Through the cooperation with the top fashion brand Tory Burch which is originating from New York, so the overall tone of the drama is sublimating. Brand designer Tory personally starred in the drama, playing the role of dean of New York fashion design school where the protagonists in the drama is studying. Through the splendid interaction between Tory and the lead characters, audience not only has a taste of cutting-edge fashion trend, but also the graceful posture of socialite from the Upper East Side.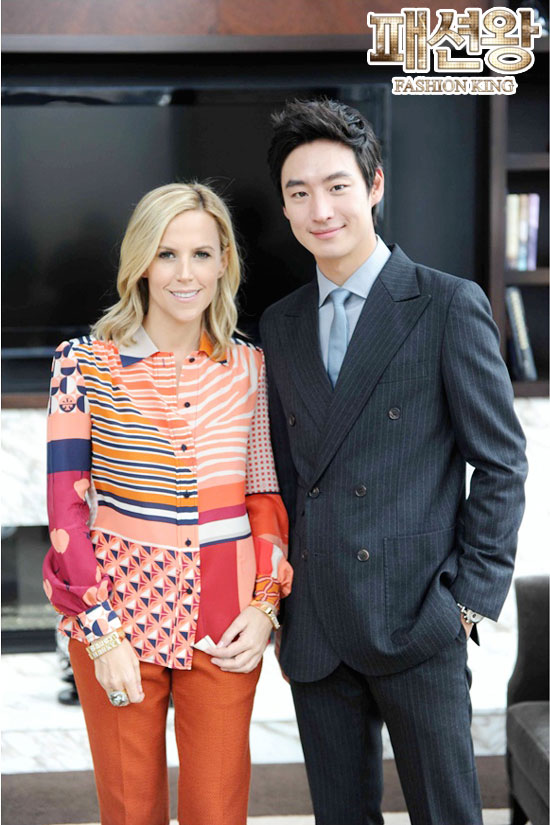 In the interview after the shooting, Tory stated, "I am honored to have the opportunity to participate in the filming of Fashion King. This is an excellent drama. Director, cast members and all crew members are very professional. The atmosphere of the entire shooting scene is also very pleasant. This cooperation is also a very memorable experience for me."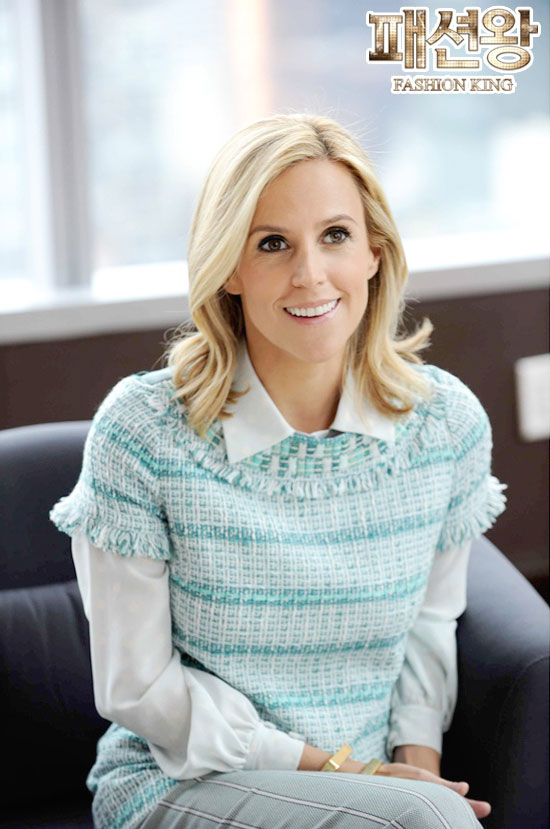 The brand of Tory Burch enters South Korea since 2009, and it quickly well received in the South Korean market. As Fashion King is gradually warming up, the orange fashion trend will be able to continue strongly.