U-Know Jung Yunho of the popular TVXQ! or DBSK band plays a small cameo appearance in KBS's Monday and Tuesday drama series Poseidon as maritime police commando. Actually, the appearance may not be a cameo after all. Probably the production team just recycle the footage that Yun Ho did when he was acting as lead actor.
Yunho shot his first scene on August 16th, 2010 in Incheon. He wore a heavy commando's uniform and performed the role of a strong and manly commando. Gloves, helmet, special glasses, mask, and bulletproof vest made him looked like a real maritime police commando. In the Poseidon, he cameo as character role of Kang Eun Chul, a Marine Police Special Force member and leader of the tactics team.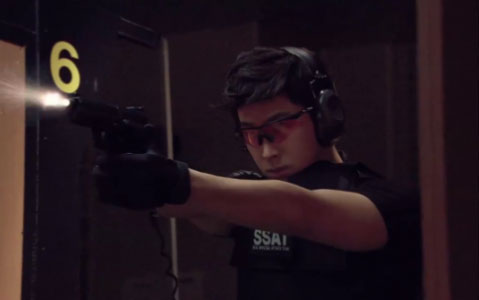 Both Korean media and the drama's production staff have praised U-Know Yunho performance for his cameo acting in the "Poseidon." The production company for the series said, "Even though Yunho has busy schedule, he is willing to spend some time to take part and do his best performing for the series. Compared to anybody else, he possessed great enthusiasm and immersed himself into acting. Although Yunho is just playing a small role as special guest for Poseidon, but his character does make the first half of the plot story stronger and more robust. Please support and watch the drama series."
Korean media has also praised Yunho's acting. "Even though it was Jung Yunho's first time wearing Special Forces gear, while he showed a curious look, he also took special care of the props and meticulously put on the gear, paying close attention to this first filming," local media reported. The media also talked about Yunho's work-dynamic with Super Junior's Choi Siwon that, "This time around, at the filming location of Poseidon, both of them worked perfectly well with each other and gave words of encouragement to each other. Even though this is only a special appearance for Jung Yunho, he showed off his enthusiastic passion for acting, raising the energy levels at the filming site."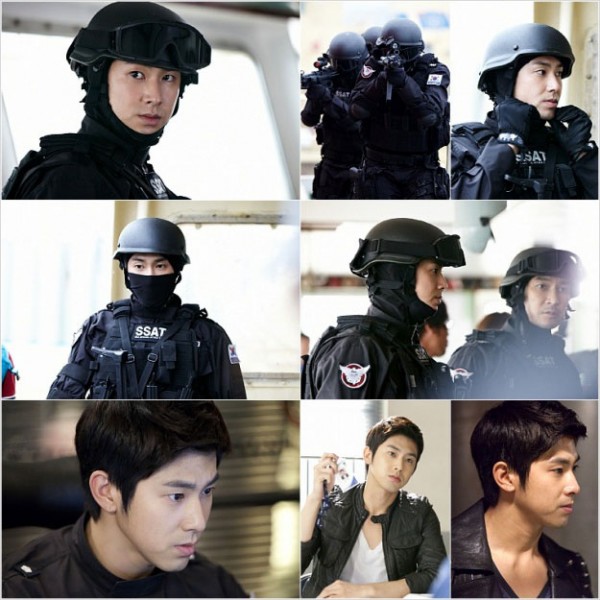 Poseidon is the Korean version of the popular American series NCIS. It is the first drama about maritime police officers in Korea, and the show will premiere on September 19, 2011.
More photos of Yungho in SSAT (Sea Special Attack Team) uniform, where the filming was taken place under a hot sun, and Yungho was carrying heavy gears of the task force, in addition to the thick and already heavy uniform.
via Star News