ocn's crime drama series Vampire Prosecutor is closing its curtain glamorously by breaking its own highest ratings record.
The last episode of Vampire Prosecutor broadcast on December 18th, 2011 got the rating of 3.34% for nationwide average, with highest rating during the episode exceeded 4.3%, according to AGB Nielson Media Research based on families with cable channels.
With the result, Vampire Prosecutor has ranked first among the shows broadcast at the same time on cable channels for 11 weeks, a spectacular record. Not only so, Vampire Prosecutor is also the drama with highest ratings on cable channels for the year 2011.
With the Vampire Prosecutor costed 3 billion Korean won to produce, and has attracted attention of viewers even during production period. It's undeniable that the role and material related to vampire is unfamiliar with viewers in Korea. But the worry subsided immediately after the drama managed to rank first place among dramas broadcast at the same time on premiere, and won critical acclaims. The fresh subject of vampire also helped.
The contribution by excellent performance of actor in leading role Yun Jung Hoon cannot be denied. He has won the praise of "the birth of Korean vampire," "rediscovery of Yun Jung Hoon," and so on, and successfully portrayed the image of the only vampire prosecutor in the drama.
Viewers have been giving praises to Yun Jung Hoon's acting, "He perfectly acted the role of vampire, including strong expression," "he acted the difficult role of vampire naturally," "Yun Jung Hoon is vampire prosecutor," and so on.
PD Lee Seung Hun said, "Very thanks to the support and love for Vampire Prosecutor. There are viewers who asked about the second season. Internally we're actively considering the possibility to make a sequel season 2 for the Vampire Prosecutor."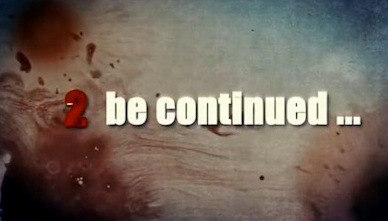 In fact, at the end of the final episode of Vampire Prosecutor, a message of "2 be continued" is displayed.
via Yahoo!