The Channel A drama series "Goodbye Dear Wife" is starring by Ryu Shi Won, Hong Soo Hyun, Park Ji Yoon and Danny Anh, and has attracted much attention for its lineup that is comparable to three major TV broadcasters. In addition, the lead character Ryu Shi Won was involved in real divorcing during the filming of the drama, making the audience to pay even more attention to "Goodbye Dear Wife" which is matching to the circumstance.
The viewership ratings of "Goodbye Dear Wife" for the premiere week are considered as average a drama aired on cable channel, but the plot itself is splitting audience to two extremes.
The first two episodes of "Goodbye Dear Wife" tell how Cha Seung Hyuk (Ryu Shi Won) gets to know his wife Kang Sun Ah (Hong Soo Hyun), marry quickly and become bored quickly. Later, Cha Seung Hyuk couldn't forget his first love Oh Hyang Gi (Park Ji Yoon) who appears as charming singer, the relationship between the couple come to a deadlock.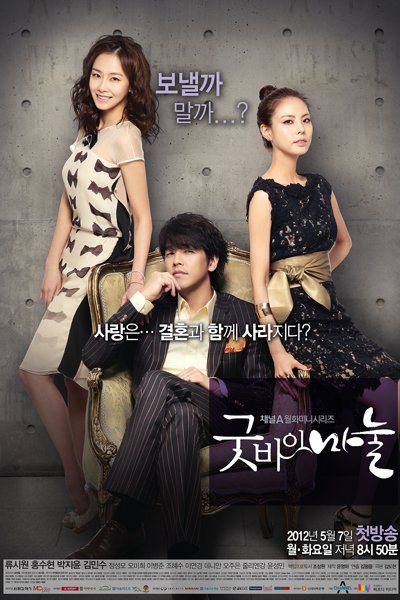 Viewers who are supportive praised the plot as interesting, the portrayal of Ryu Shi Won and assistant Danny Ahn is also funny everywhere, and the acting of Hong Soo Hyun is without doubt.
But the opposite side criticized that the approach taken by the director in the first two episodes as too loose, the plot jumps back and forth, and many hilarious points are deliberately arranged. The Park Ji Yoon who was long absent in the drama series although has strong singing skill, but the acting is somewhat jerky, and been pointed out by viewers that she can't show the charm required by the character.
Fortunately, the drama of cable TV is not in hot pursuit of viewership ratings, what matters most is the quality, so whether the drama can regain the confident of criticizing audience, that will depend on the skill of screenplay writer and director.