The KBS2 drama series Wild Romance starring Lee Dong Wook and Lee Si Young has always ranked at the bottom of viewership ratings ranking chart since debut in the new year, and has even dropped to ultra-low viewership ratings of 5%.
When it's about to welcome the grand finale, surprisingly the viewers' bulletin board has been filled with cheers requesting producer to make a sequel, proving that although ratings is a hard target, but it is not the complete factors for the negation of a drama.
Will Romance tells the story of female policewoman Yoo Eun Jae (Lee Si Young) accidentally becomes the personal bodyguard of baseball player Park Mu Yeol (Lee Dong Wook) who always creates trouble, and then they into love relationship. On the day of premiere, the two other major TV stations also premiered their new dramas, the rivalry started right from the beginning, ultimately MBC's The Moon that Embraces the Sun gained the most reputation and highest ratings, and has even surged to national viewership ratings champion. While the criticisms for SBS's Take Care of Us, Captain is quite a lot, and the ratings also dropped to single digit, but the ratings still linger around 8%. Meanwhile, Wild Romance's ratings started from the rock bottom, and fell to even lower bleak ratings around 5%.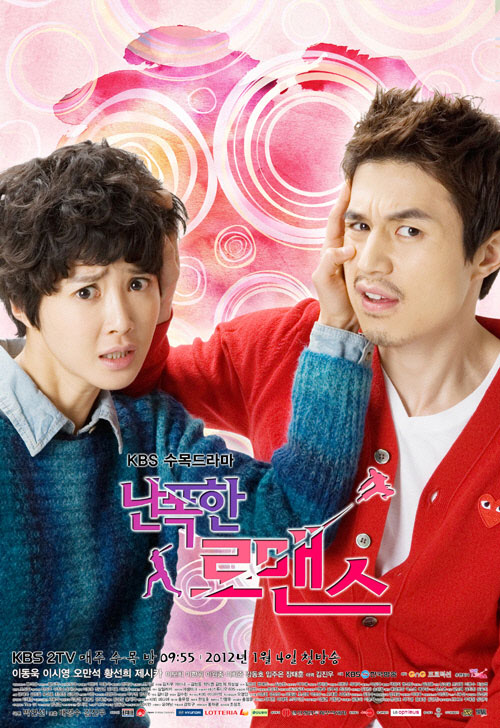 But strangely at the same time the drama is about to end, the community bulletin board on the official website is filled with messages that defend the drama against injustice. The audience wrote: "It's so pity the drama debuted quietly and ended quietly," "This is 100% romantic comedy drama, the plot is interesting and memorable," "Producer please produces a sequel to challenge again" and so on.
With so many positive messages poured in all of a sudden, the South Korean media has said although Wild Romance is defeated in term of ratings, but it does not mean that it is unsuccessful.
Firstly for the script, although the first and second episode have been complained by viewers as too contrived and barely, subsequently it's improved to no procrastination and always adds in new role and elements to make the story richer. The style of writer Park Yeon Sun which has always been delicate and interesting dialogue also embodied in the drama, while the characters has their own characteristics. The performance of lead actors has been consistently excellent, Lee Dong Wook, Lee Si Young, Hwang Sun Hee, Jessica, Oh Man Suk and others received the recognition and praises from viewers.
There is hope that the drama can improve towards its ending in such a sensational support, but to the request of sequel strongly demanded by audience, the producer is yet to give any positive response.