After the gap of six years, where does the road lead to?
The comeback project of director Yoon Yuk Ho, KBS2 Monday and Tuesday drama Love Rain, has getting a lot of attention, but now it's only getting the audience rating of 5.3% (based on AGB Nielson national average).
However, what's more surprising is that the broadcasting right of drama series Love Rain which is ignored in South Korea was bought by the biggest TV broadcaster in Japan, NHK TV, with a huge sum. What's the reason for differences in contrasting treatment by Japan and South Korea to the drama of director Yoon Suk Ho? The drama of director Yoon Suk Ho is not disregarded in South Korea from the star. The first drama in Endless Love series, Autumn in My Heart, received high viewership ratings of more than 40% during its broadcast, and Winter Sonata which triggered the Hallyu in Japanese archipelago and was starring by Yong sama and charming Choi Ji Won, have received rave reviews no matter in Japan or in South Korea.
But so far, beginning from Summer Scent in 2003, and to Spring Waltz and now Love Rain, all his dramas have met with failure. Especially Love Rain which is currently airing. The lead hero and heroine with the same style, boring rhythm, old-fashioned plot, the drama has been criticized as 'just a remake of director Yoon Suk Ho's drama.' To the audience who is accustomed to rapid progress and stimulating scenes, this is a drama that is hard to stick to.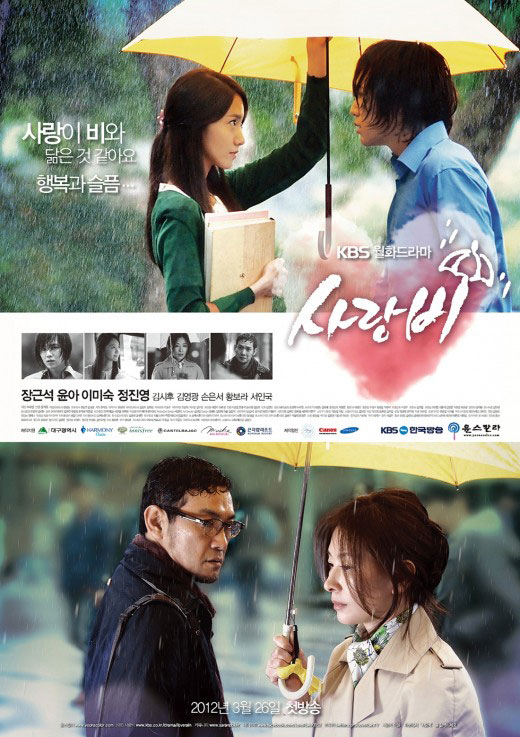 However, it's an exception in Japan. Summer Scent is considered the best 10 Korean dramas, and Spring Waltz has gained some popularity. And Love Rain which is starring by figure leading Hallyu, Jang Geun Suk and Girls Generation member Yoona, has received attention from long ago, and completed the copyright sale.
As the result, the drama is produced aiming at Japan. As the Love Rain overly focuses on considering the emotions of Japanese audience, thus it fails to resonate with South Korean audience.
But, it's still too early to determine the success or failure of the drama. The episode 4 broadcast on April 3rd, 2012 has previewed the change of era. What effect will modern story based in 2012 as background has on viewership ratings, remains to be under the spotlight.