The love line of "Chae So couple" between Jang Hyuk and Sin Se-kyung in SBS's Deep Rooted Tree has gathered attention.
Recently Deep Rooted Tree is launching the story plot on the process of Hangul creation, and makes ratings even better. In addition, Kang Chae Yoon (played by Jang Hyuk) and court lady So Yi (played by Sin Se Kyung) who were apart since childhood were reunited, the brewing of love has also attracted the audience's interest.
During the process of investigating Hidden Roots, Chae Yoon learned the existence of So Yi, both of them came together through a code signal.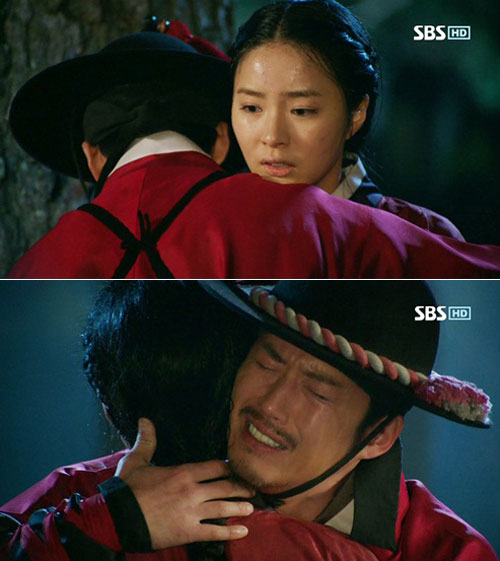 After both of them recognizes each other, they are in tears to share their individual past. King Sejong decrees that both of them has a good life, and Chae Yoon is also hoping that So Yi can together with him, but So Yi expresses the hope to follow King Sejong.
Deep Rooted Tree is aired every Wednesday and Thursday at 9.55 pm.