Actor Wu Chun was recently in Singapore to promote his latest idol drama Sunny Girl (Sunshine Angel), which is currently airing in Singapore on Channel U, the movie "My Kingdom." Wu Chun is former Fahrenheit member turned actor and all-around heartthrob.
During the short stay in Singapore, other than hosting events to promote Sunny Girl drama at Bugis Junction and My Kingdom movie at Shaw Lido, plus a private parties for the fans, he has also held several interviews with the press.
Wu Chun revealed his true personality of polite demeanor during his interviews with occasional laughs, which is in no way similar to the arrogant wealthy second-generation character he plays in Sunny Girl. He worried initially that the actress Rainie Yang would have an attitude, not friendly and difficult to work with, but his fears were left unfounded, when he realized she was easy-going and very talkative Wu. Chun also said he gave his "first time" to Rainie, that is, the actor was slapped on the face for the first time in his life. When asked if he supposed to be used to be in pain since he filmed a number of fighting scenes before, Wu Chun exclaimed, "That's different! It hurts more to be slapped!" Wu Chun also revealed that Rainie Yang kept criticizing his Mandarin standard.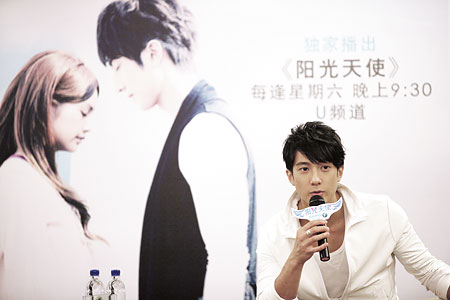 About his fans in Singapore, he said, "They're quite well-behaved, actually. They are mostly a little more mature. A lot of them are working adults and not little girls, so often, their feedback runs along the same lines as what I'm thinking. They are daring in that they aren't shy about expressing themselves. Maybe because Singapore is near Brunei, they feel that I'm culturally close to them. For me, coming here to Singapore is like returning home because I'm very familiar with the place, and it's quite similar to Brunei."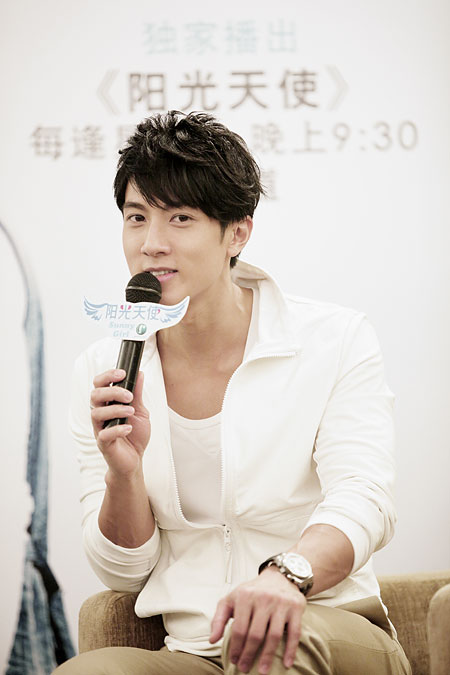 During his visit to Singapore, his father had come from Brunei to see him.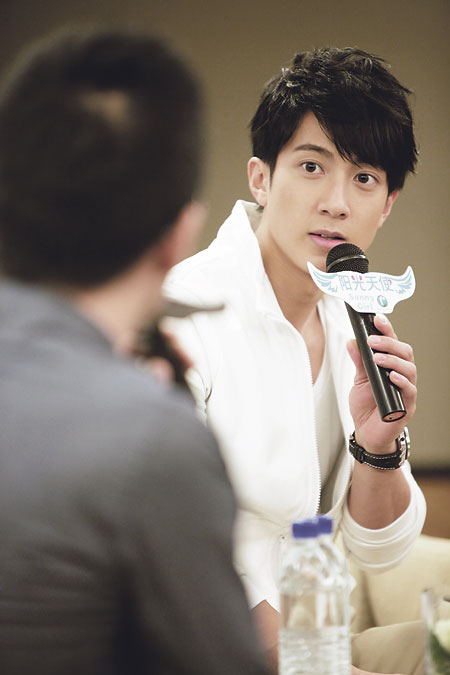 Watch several video clips of the events of Wu Chun in Singapore and the interviews:

Sunny Girl' Meet & Greet Session at Bugis Junction and Wu Chun gave out roses to his fans.

Sunny Girl Wu Chun Press Conference – Part 1

Sunny Girl Wu Chun Press Conference – Part 2

Wu Chun shares his thoughts about the Chinese media scene where he wants to heckle the paparazzi and having no time for a relationship

Sunny Girl Private Party with Wu Chun – Wishing Wu Chun Happy Birthday

Wu Chun fed the fans with strawberries in the private party.

The 'closed door' event with Wu Chun where he celebrated his birthday with fans in Singapore.

A commercial promo video Wu Chun did for Channel U.

Wu Chun reveals his Sunny Girl.