The photos of actors starring in leading roles for Korean drama Fashion King, Yoo Ah In and Shin Se Kyung, inside the plane were made public.
SBS published the photo through Twitter with the title of 'Beautiful photos of Young Gul and Ga Young inside the place. So beautiful~~".
In the published photo, Yoo Ah In and Shin Se Kyung sat next to each other on the plane, so shy that they dare not look directly at each other. Especially Yoo Ah In grins and tilts his head towards Shin Se Kyung, attracting attention.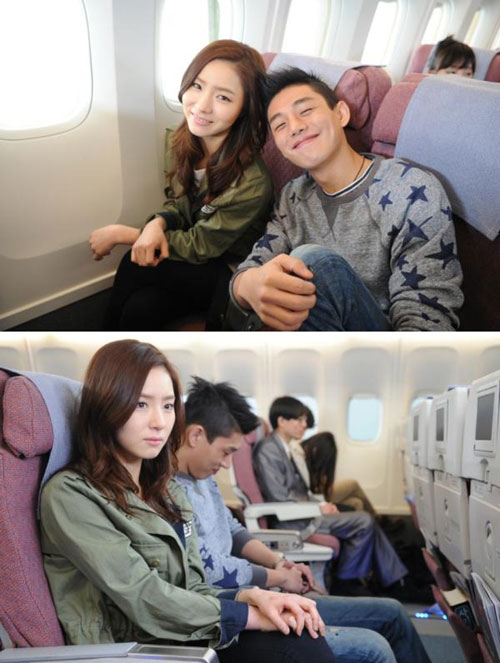 In addition, additional article and photo with the title of "Ga Young's eyes filled with tears ~~ seems coming out." In the photo, Ga Young looks sad, heightened the attention for future plot of Fashion King.
They plan to board the plan to go to New York, USA to meet designer Michael. Netizens commented on the photos, "They seems to be in honeymoon", "Surprisingly seems to be very good match", "Long term in USA?", "Looking forward to next episode next week" and so on.
via Hankooki