Actress Yoo In Na denied about the love rumor with actor Ji Hyun Woo whom she co-starred with in tvN drama "Queen In-Hyun's Man".
On June 8th, 2012, the management agency of Yoo In Na, YG Entertainment, told Joynews23 on phone, "Because they're of partnering actor relationship, it's not appropriate to say anything now. They're not in romance relationship, and there is no plan to announce position formally."
On June 7th, 2012, Ji Hyun Woo said on the "Queen In-Hyun's Man" conclusion fans meet, "I want to confess before the fans who love our drama. I really like Yoo In Na, hope for everyone's support."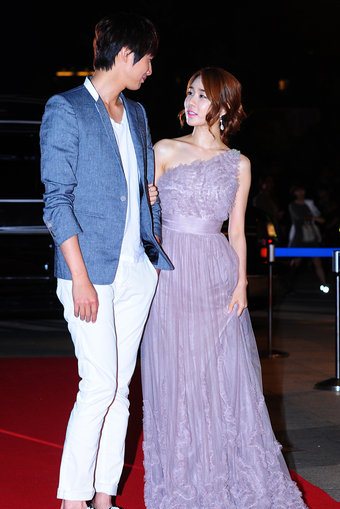 The love rumor of Ji Hyun Woo and Yoo In Na has been circulating continuously since the production press conference and open set activity of the drama series.
But YG Entertainment said, "We've denied the rumor about relationship with Ji Hyun Woo since the beginning of the drama. Yoo In Na does in fact have a very easy to get along personality. It's the same in treatment for the crews."
via Joynews24