The congenial performance of Yoon Sang Hyun and Choi Ji Woo who are acting in new MBC Korean romantic comedy drama "Can't Live with Losing", which literally means never throw in the towel has managed to sizzle up the atmosphere of shooting scene.
One person in charge of the drama said: "In the drama, husband and wife has to get along and make contact, although Sang-Hyun and Ji-Woo both hasn't married yet, but they demonstrate a very real skill in acting as couple, so the production team are surprised." Conveying the atmosphere at the filming location.
The release of trailers for Can't Lose (Can't Live with Losing) drama has further expanded audience's expectations. The first few scenes of the trailer are showing the passionate kiss between Yoon Sang Hyun and Choi Ji Woo, Sang Hyun pouting ton and Ji Woo's criticizing. Most of the lines leave a deep impression. No only kissing scenes, there is implied bed scenes available shown from the trailer.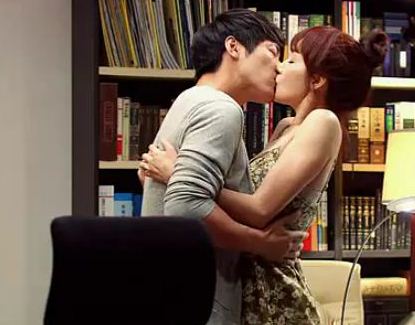 Sang Hyun had recently expressed during interview in MBC Section TV program that Ji Woo is very caring of others and has easy-going personality, demonstrating proudness in having sense of intimacy with her.
Choi Ji Woo meanwhile said during press conference that: "Brother Yoon Sang Hyun tells me to 'just believe in Yoon Sang Hyun'." Smiling while expressing a sense of trust. She also expressed desire to be a "RoCoQueen" (Romantic Comedy Queen), but that depends on level of reception by viewers.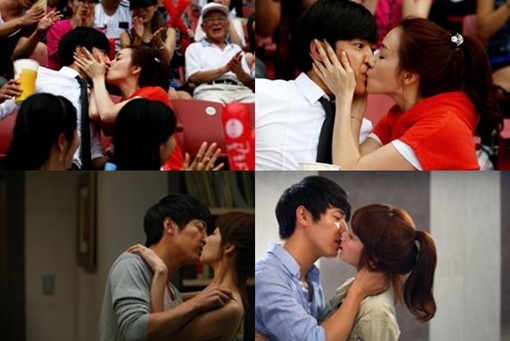 The party that most happy with the both veteran lead actor and actress gets along well must surely be product time. The deep in love chemistry of both person has also raised the expectation of drama's success. Sang Hyun has hoped that the drama will draw the most viewers with top rating, and has great hope for it.
The acting skill of Sang Hyun and Ji-woo as a real husband and wife will be revealed to the public for the fist time on August 24th, 2011. Can't Live with Losing is also the first drama for Choi Ji Woo in three years.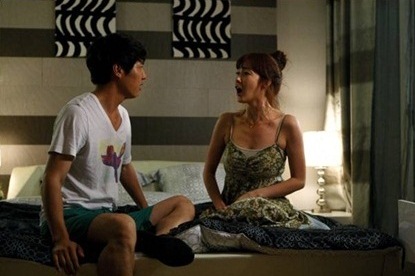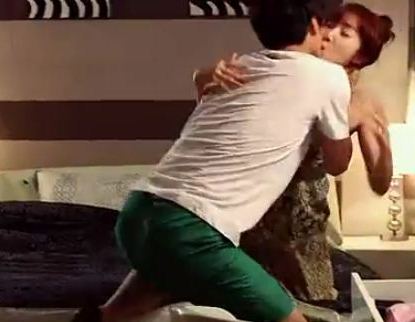 via daum.net with more information