At the filming set of Korean drama Can't Lose with Losing (Can't Lose), born a pair of comedic couple of Yoon Sang Hyun and Sung Dong Il.
When shooting the official court scene, after hearing the line, director said, "Sang Hyun, give it some historical twist, one more take." This incited the naughty side of Yeon Sang Hyun, and he said to the judge Jo Jung-koo (played by Sung Dong Il), "Your majesty, please punish Lee Eun Jae severely." This brings freshness of historical drama to Can't Lose. Sung Dong Il also used a majestic tone to answer, "Now I want to severely punish you."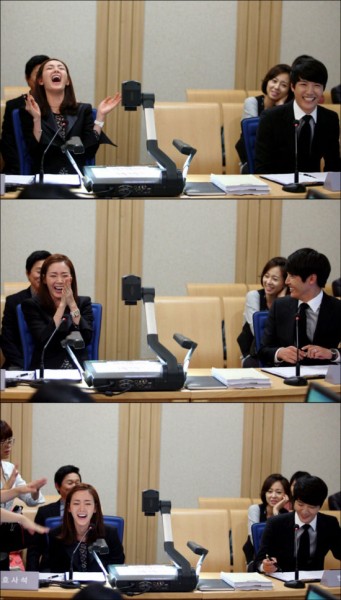 Choi Ji Woo who saw the scene laughed until the face turned red, and the crew members have to fan her to cool her down.
Can't Live with Losing has plenty of actors and actresses who are funny, allowing the shooting to be done under a happy atmosphere.