The lead actor of Can't Live with Losing, Yoon Sang Hyun, has published a note for his fans on his official site that conveys his tense mood ahead of the premiere of South Korea's MBC Wednesday/Thursday drama series Can't Live with Losing (also translated as Can't Lose), which set to broadcast its first episode on August 24, 2011. In the drama, Sang Hyun acts as a fair and perfectionist lawyer.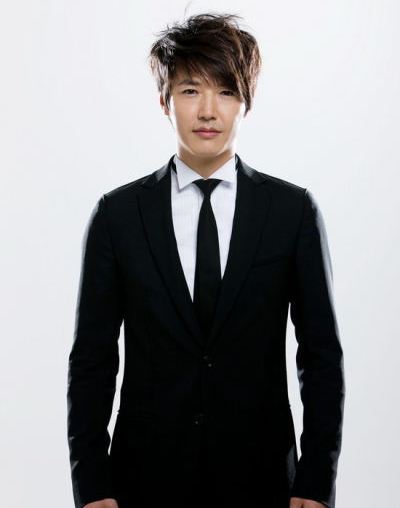 In the message posted on Sang Hyun official site, he said that: "Hello everyone, I am Yoon Sang Hyun who acted as Yeon Hyung Woo in Can't Live with Losing. Just returned home from filming. Shooting the TV series has been ongoing for a month, tomorrow is already the premiere (heartbeat sounds). After the "Wife Queen", participate in MBC drama series again, the gap has already been two years ago. For the premiere, I am very exited, although tense but I am also looking forward to it."
"Comparing with other works, I don't have long preparation time for the role of Hyung Woo, so I am worried if I have a lot of weakness. But also because of this, I works hard in order to bring shoot a drama which is fun, moving and resonates with audiences."
"MPerhaps for this reason, with my wife… oh, Choi Ji-woo has very tacit understanding, the shooting atmosphere is very pleasant, the director and staff, plus the actors and actresses are like family and filming happily shoot."
"Some time ago the weather is very hot, shooting in very hard for everyone, but with everybody's encouragement and care, we put our heard to shoot the drama, and in future will more seriously and hardworking to make good drama. The same time slot has many interesting works which is good to watch, but hope that every Wednesday and Thursday ngiht, through "Can't Live with Losing," can bring and share much joy, fun and touching moment.
Hyun also used like a baby last Yinxiang tone to tell you to look at the lovely new play, "we will see? On such a set! Oh we must take care of themselves! Lot of support" rather die than lose ", and my lawyer Yinxiang hyun extended it! Love you! printed on love! "
In the end, Sang Hyun used a cheeful tone to tells everybody to watch the new drama, "Everybody will watch? So decided! Ha, must take care of body! Please support Can't Live with Losing, and me Yoon Sang Hyun! Love you! Hearts!
Can't Live with Losing starts airing August 24 2011 at 9:55 PM (Korean time).
via iMBC