Actor Yoon Sang Hyun has expressed his thoughts on the completion of Can't Live with Losing.
In Can't Live with Losing with debuted on August 24th, 2011, Yoon Sang Hyun is partnering with Choi Ji Woo. His forthright hilarious acting skills have been resonating with audience, and has stimulated a lot of people. His variety of expressions, acting skills on emotional expression and so on in each episode has deeply attracted audience's attention, who is showing the persistent love.
During the broadcast, viewers and fans have left many messages through official sites, me2day and other channels. On the October 20th, the day which the last episode of Can't Live with Losing broadcast, Yoon Sang Hyun did not forget publish his final thoughts through his me2day account.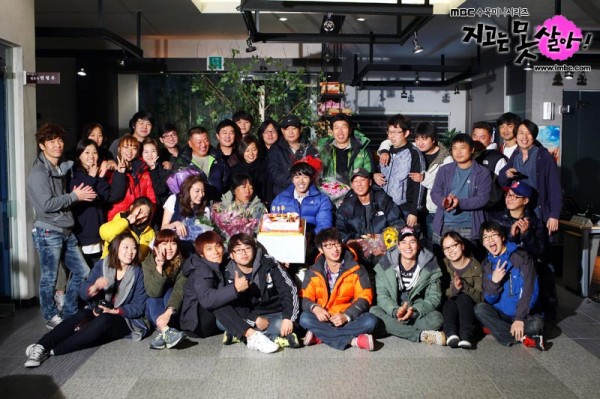 Yoon Sang Hyun said, "The three months where actors gathered together for Can't Live with Losing have finally came to an end, during this period everybody is busy, but when it's time for parting, it's a loss. Thanks to the help of everybody, I have the power and smoothly come to the end! Really appreciate wholeheartedly for love to Yoon Sang Hyun during this period. The family of Can't Lose must have been suffering, really bring hardship to everybody. Here's a photo taken early this morning after the final shooting. A lot of people and it's one of the clearer photo."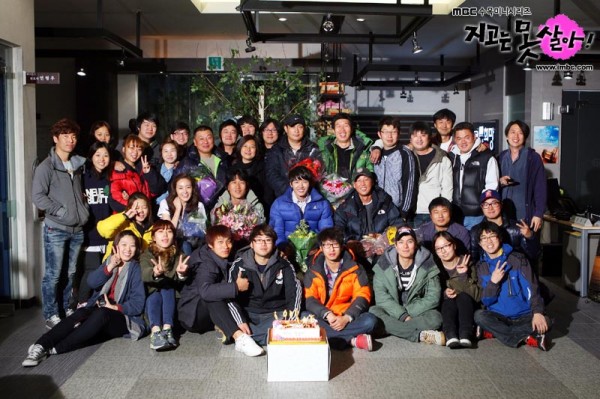 Yoon Sang Hyun added, "What netizens saw if a happy Yoon Sang Hyun, this a the best drama to feel happy, angry, sad and delight."
On the other hand, after a short rest, Yoon Sang Hyun will prepare for completion of his commercial adverts that were delayed due to filming and concert in Japan next year, while the next drama still in discussion.