The South Korea Channel A special feature Monday and Tuesday drama series Color of Woman is showing the roadside kiss scene of Yoon Joon Soo (Jae Hee) and Byun So Ra (Yoon So Yi) in episode 3 broadcast on December 12th, 2011.
In the third episode, Byun So Ra who works in the cosmetic company was sent to a shop at Myeongdong to run a promotional activity, but model Seo Joo Jin who is vindictive towards So Ra's company is holding a fan autograph session across the store, causing the people in the store lesser and lesser.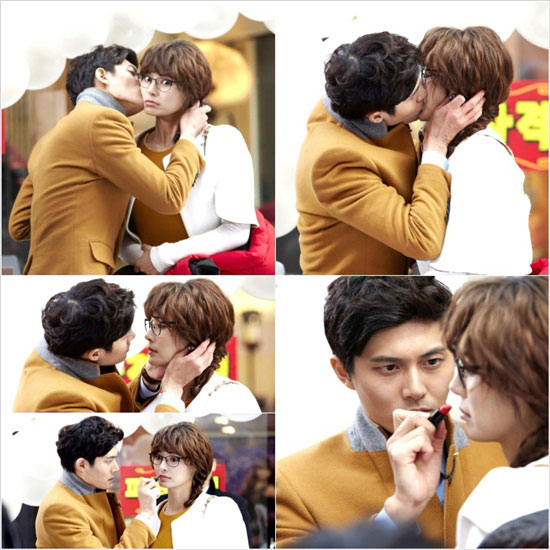 In order to solve the criss, she held a special lover couple event 'lipstick kiss stamp." In the confusion, Jae Hee and Yoon So Yi were pushed to the front of the crowd to demonstrate the activity, attracting the cheers from the large crowd of people.
via bntnews