What is Yoon So Yi doing at lingerie store?
In the episode 9 of Channel A's Color of Woman broadcast on January 1, 2012, Yoon Soy and Jae Hee are entering a lingerie shop together, picking underwear just like a couple, without any sense of shyness.
Previously in episode 7, Yoon Joon Soo (Jae Hee) confessed his love to Byun So Ra (Yoon Soy) through company's notice board, hoping to pick up the love from ten years ago. Byun So Ra who feared about both of them becomes a lover accepted the confession of Yoon Joon Soo, and they had a dating that stimulated viewers' heartbeat.
On December 26th, 2011, the filming was done at a lingerie store, and both of them had perfectly interpreted the dating of lover, and let the atmosphere on the set became harmonious.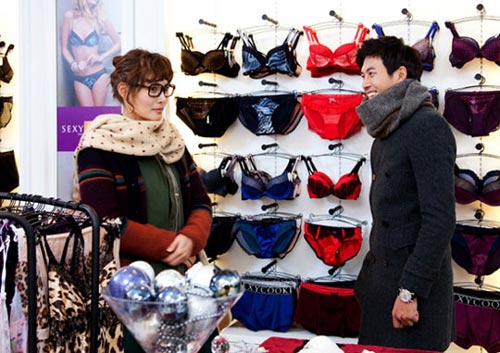 In more than two months of shooting, Yoon So Yi and Jae Hee who are not very familiar with each other can cooperate very well, but can perfectly show the passionate image between lovers.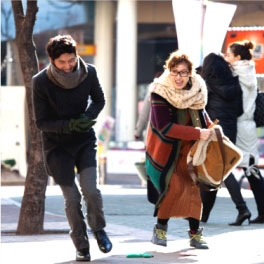 When Jae Hee was shooting the scene where he touched the lingerie and recommended to Yoon Soyi, both of them did not reveal any shy or awkward expression, completing let people feels that they're indeed doing some corny things between couple. During the break in filming, Jae Hee said, "This kind of scene was like making me abnormal, the atmosphere was a bit strange," arousing the laughter.
Production company said, "Yoon Soy and Jae Hee not only communicate while filming, but they don't forget to chat even at rest time, just to be able to cultivate the feelings between the couple, please wait for even sweeter lover appearance of both persons to appear."

via Newsen