Girls' Generation member Yoona is not only impressive in beautiful look, but also through her portrayal of two different characters in drama series "Love Rain". Currently, Yoona is performing her much improved acting in her third drama series, "Love Rain", attracting the attention of critics.
Kim Yoon Hee, the female student at the campus of 70s, and Jung Ha Na, a modern girl who is bright and quirky, are two roles with completely opposite charms. The former is quiet and elegant, the latter cute and cheerful. The reporter of OSEN, Yoon Ga Ee commented on the acting of Yoona, "She not yet presents her beautiful outlook. Yoona can also capture the scene with rich emotions and polished facial expressions. As a viewers, everyone can have only even more positive anticipation to 'actress' Yoona." When playing the role as Kim Yoon Hee, Yoona is very quiet, she utilizes many subtle and vivid facial expressions and petty actions to draw the audience into the role that the director Yoon Suk Ho created.
Then, the plot transitions to present day, and thereupon after the role of Yoona changed to modern girl Jung Ha Na, she has more opportunity to perform.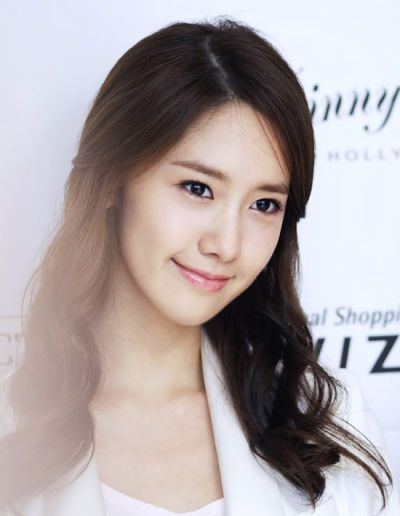 Yoona naturally blends her temperament into Ha Na, and makes the character more vivid and dramatic with a wide range of emotions. Reporter Choi In Kyung of Review Star said of Yoona, "Once, the laughing and crying of Yoona only gave a feel of beautiful, but now she has changed! When she is sad and cried because of giving up on her first love, senior Han Tae Seung (Kim Young kwang), audience will cry together. When she poses funny actions clumsily and cutely in front of the camera, viewers will laugh."
In fact, through her accurate and fine performance, Yoona is fully capable of leading the viewers into the plot of the drama, and affected by the mood of the characters. She not only fully demonstrates the personality of the character, but can also show off a variety of charms of the role. In the newest episode, Choi In Kyung said, "Yoona become prettier than the past, and will become even more beautiful." Of course, it's the credit of beautiful clothing and makeup, but more important reason is because of the facial expressions and improved acting of Yoona. Getting rid of the "idol origin" label which she has been carried, Yoona fully immerses into her role, and transforms into the "Ha Na" herself.
"Love Rain" is Yoona's third drama after "You Are My Destiny" and "Cinderella Man". Even though she is a veteran singer in Girls' Generation, but she is still considered to be a rookie actress. The improvement of Yoona is a surprise for critics, not only because such improvement was considered as impossible, but because at the same time, she has to complete the intensive Girls' Generation performing activities around the world. She has learned from criticisms and suggestions hurled on her in the past to improve herself, and grabs at every opportunity to train her acting. Yoon Ga Ee wrote, "The speed of improvement for Yoona's acting skill is extraordinary. Her acting has reached the level when one wants to ask, 'When did her acting become so good?' The criticism that bugged her after appearance in 'Cinderella Man' is now nowhere to be found."
In the drama, Yoona faces the challenge of playing two different roles which are completely contracting each other. Perhaps the most impressive part of Yoona's performance is the fact that she is breaking away from the stereotype for "idol-actress", and strives to show that she can become actress, and not an idol part-time as actress. The future of actress Yoona is full of hope.