A set of photos from CF filming scene of Yoona, one of the member of popular Korean pop group Girls' Generation, were exposed.
This set of photos which never been edited and touched up (PS) allows her perfect body figure to be viewed. It is reported that this group of photos are the photos leaked from the recent scene of CF filming for a food brand by Girls' Generation.
In the photos, Yoona who was wearing pink clothes is delicate and lovely, very similar to Pink Pretty Woman, moving the hearts of men.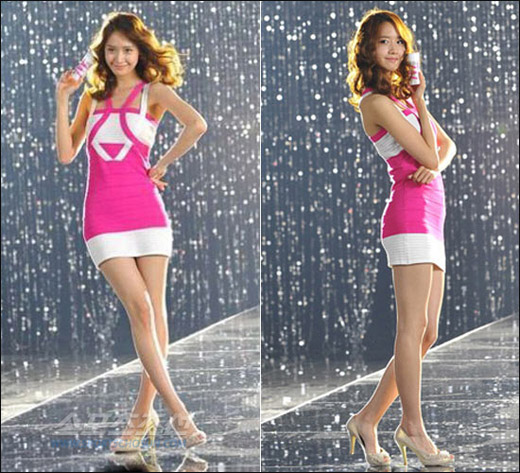 Netizens said, "Recently no PS is in trend", "Beautiful even without editing" and so on.
Yoona is currently starring in KBS drama series Love Rain together with Jang Geun Suk.