Korean actor Yun Jung Hoon revealed the secret of how he successfully married the beautiful wife Ha Ga In, where both of them has affectedly bashful for 3 months before Yun Jung Hoon successfully won the heart of Han Ga In.
On KBS 2TV variety show program "Happy Together" series 3 aired on October 20th, 2011, a bunch of secrets to win the heart of beauty was introduced. Yun Jung Hoon and Ha Ga In were in cooperation for the first time during KBS's TV drama Yellow Handkerchief.
Yun Jung Hoon said, "We're in lover relationship for 3 months. The first time I saw my wife, I felt that she "looks like mixed-race," "has a very special appearance." Then I began the pursuit of her. The first method was buying wine."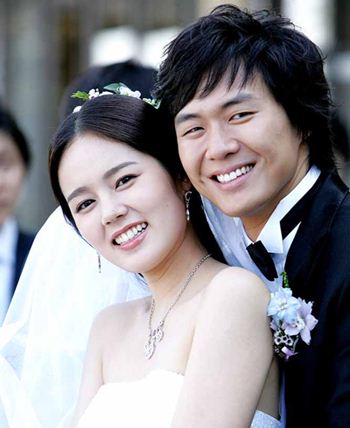 "Firstly need to win over the wife's agent. Each time after finished recording, I would ask him to drink, and continued day after day. Ga In who just debuted at that time thought everyone would drink like that."
Especially as the man who successfully married Ha Ga In, Yun Jung Hoo said: "I became the person ranked first in "Death Note" in the hearts of men. But all the humiliation in my life was forgotten during marriage." Attracted laughter from people.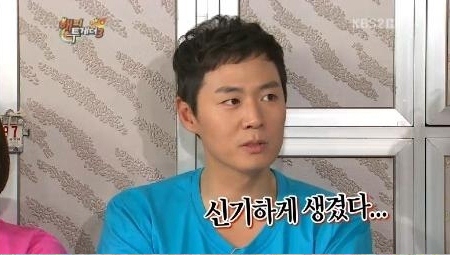 The day's program was attended by OCN's Vampire Prosecutor actors includng Yun Jung Hoon, Lee Young Ah, Lee Won Jong, and Jang Hyun Sung.