SBS newest TV series Fashion King is to make its debut on March 21st, 2012, the lead actress Girls' Generation member Kwon Yu Ri shared her thought for the first time.
The the production press conference for Fashion King held recently, Yuri cautiously said, "I know I still have a lot of lacking, because this is my first time acting, I worry about how audience will evaluate my talent." She continued, "As a singer, every time you step onto the stage will overflow with a lot of energy, but as an actress, have to pay very concentrated attention on deep breath and specific emotion at every scene. Every industry has its own unique appeal.I know I am still an amateur, but I have a great interest in the acting, I'm glad I got the opportunity to perform."
PD Lee Myung Woo has played a significant role in helping her acting. PD Lee captured the scenes of Yuri, gave to her to help her improved.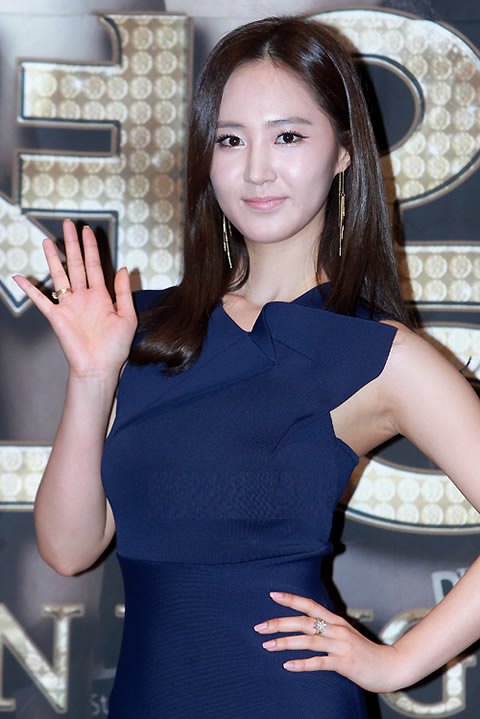 "Members also help me to read the lines, give me opinion about my character." She added, "While my character is more active, the character is calm and queit. I try not t talk as much as possible, that it looks like me. In acting, I try to become my own personality."
Fashion King tells the story of four young, ambitious individuals who strives to make their dream of becoming a fashion designer to become a reality.
The drama that is starring by Yoo Ah In, Shin Se Kyung, Yuri and Lee Je Hoom debuts on March 19th, 2012.