In the episode 10 of In Time with You (aka I May Not Love You) aired on November 20th, 2011, Ariel Lin is resorted to pretty short ahir style, and managed to record a new highest rating of 3.62 for the drama. As for Office Girls, the drama is using the showing of 6-packs abdominal muscles of Alice Ke Jia Yan to threaten the fans, but the rating for episode 14 aired on November 20th, 2011 still fell slightly, getting more further away from the aim of breaking rating of 6.
The new short hair style of Ariel Lin in FTV and GTV drama series In Time with You is getting two very distinctive evaluation from netizens. Some said it looks nice, some said the wig is bad. But the short hair of Ariel Lin let the rating of In Time with You to break new high, netizens discussed intensively about it, and even the official Facebook page was overcrowded by fans, was down by two hours, and the number of Facebook Likes that numbered at over 250,000 even evaporated to zero temporarily at one time.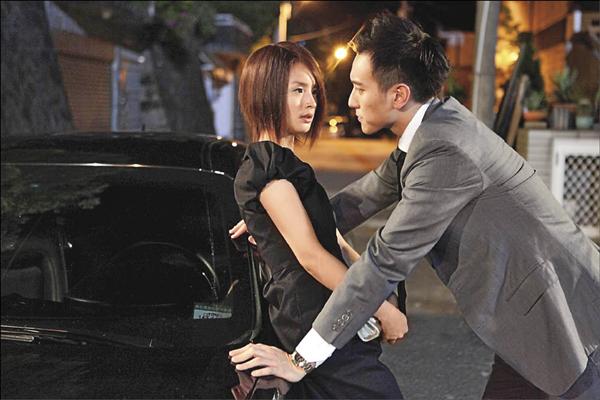 The TTV and SET Office Girls is resorted to confession and kissing of Roy Chiu Ze to Alice Ke Jia Yan. Different from romantic luxury confession, Qin Zi Qi (played by Roy Chiu) was frugal when courting girl, and was using cauliflower to confess, coupled with a "Qin Zi Qi prize" scratching lottery ticket to settle the process, economical and affordable.
The battle of Sunday's idol drama is intensified. Only 3 episodes left for In Time with You, and the director Qu You Ning said that the drama will be getting even better. On the other hand, Office Girls continue to play the card of abdominal muscles. Many netizens love dearly Alice Ke Jia Yan in the drama, and go online to gain popularity, shouted, "Shen Xing Ren almost starved to death!"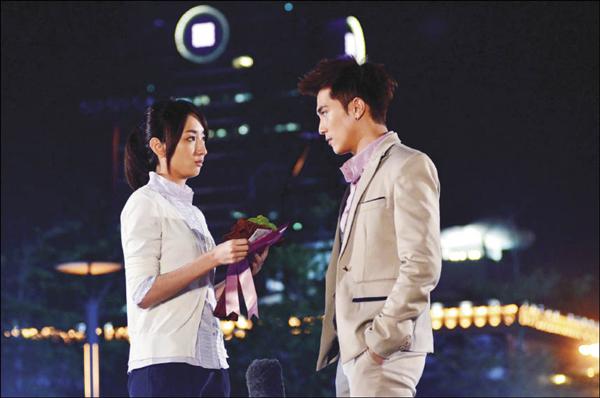 via Liberty Times