Your Rating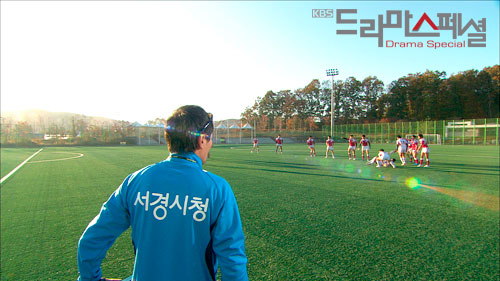 Drama Title: Behind the Scene of the Seokyung Sports Council Reform
Korean Title: 서경시 체육회 구조조정 비하인드 스토리
Revised Romanization: Seo-kyeong-si Che-yook-hoi Goo-jo-jo-jeong Bi-ha-in-deu Seu-to-ri
Chinese Name: 西京体育会改革幕后花絮
Genre: Drama
Language: Korean
Episodes: 1
Broadcast Place: South Korea
Broadcast Network: KBS2
Broadcast Period: 6 November 2011
Running Time: 70 minutes
Air Time: Sunday 23:15 PM
Preceded by: The Sound of My Wife Breathing
Followed by: Duet
Plot Summary / Synopsis
A drama about the events surrounding the position of Secretary General within a local Sports Council.
Cast
Park Won-sang (박원상) as Jo Pil-sang (조필상)
Kim Min-seo (김민서) as Jeon Se-yeong (전세영)
Lee Hae-yeong (이해영) as Hong Man-hee (홍만희)
Production Credits
Director: Ji Byeong-hyeon (지병현)
Screenplay: Jeong Hyeon-min (정현민)
Trivia
The drama is 44th part of KBS "Drama Special" miniseries.
Behind the Scene of the Seokyung Sports Council Reform Trailer
Watch online with English or Chinese subtitle (not yet available).
Photo Gallery