Your Rating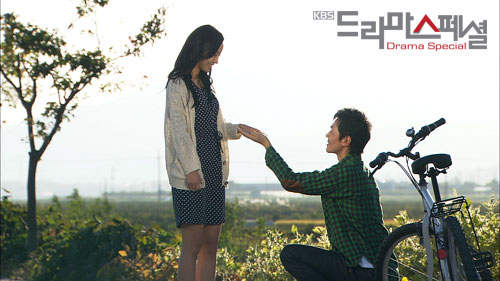 Drama Title: The Sound of My Wife Breathing
Korean Title: 아내의 숨소리
Revised Romanization: A-nae-eui Soom-so-ri
Chinese Name: 我妻子的呼吸声
Genre: Drama
Language: Korean
Episodes: 1
Broadcast Place: South Korea
Broadcast Network: KBS2
Broadcast Period: October 30 2011
Air Time: Sunday 23:15 PM
Preceded by: Ji Hoon Is Born in 1982
Followed by: Behind the Scene of the Seokyung Sports Council Reform
Plot Summary / Synopsis
This drama paints a truthful picture of love and marriage. After Sul-ah gets into an accident and falls into a coma, her partner Joon-hee finds a new girlfriend. However, Sul-ah and Joon-hee reunite for the first time on the day of his second marriage.
Cast
Jo Yeon-woo (조연우) as Lee Joon-hee (이준희)
Choi Ja-hye (최자혜) as Kim Sul-ah (김설아)
Jeon Ye-seo (전예서) as Park Ga-yung (박가영)
Hwang Dong-joo (황동주) as Choi Ho-suk (최호석)
Production Credits
Director: Sin Hyeon-soo (신현수)
Screenplay Writer: Ahn Hong-ran (안홍란)
Trivia
The drama is 43rd part of KBS "Drama Special" miniseries.
The Sound of My Wife Breathing Trailer
Watch online with English or Chinese subtitle (not yet available).
Photo Gallery