Idol drama In Time with You (I May Not Love You) concluded its last episode broadcast on December 11th, 2011, but viewers still haven't walked out from the love of Li Da Ren, the insert song sang by Bo-Lin Chen has become the hit MV on the Internet, been read by more than 100,000 people. Not to be outdone, the lead actor of Office Girls, Roy Chiu, is also rumored to meet with album producer for Jody Chiang (江蕙), Chen Zi Hong (陳子鴻), to prepare for new album.
The song of Da Ren – I Will Not Love You becomes the national song, netizens praise the song as "pleasant to hear" and has well-written lyric, and has accumulated more than 60 millions total number of views on China website, and even chose as "most artistic idol drama of the year." As such Bo-Lin Chen rises meteorically, with filming schedule arranged until August 2012.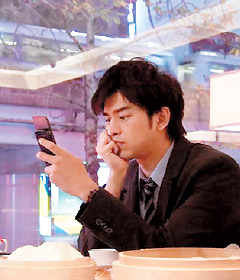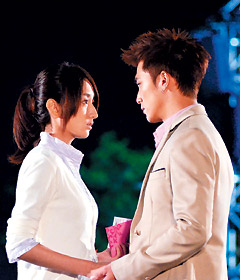 Roy Chiu Ze is rumored to worship Chen Zi Hong as teacher to launch album, and quietly goes to studio for audition. Roy Chiu said, releasing album is in fact in progress, he used to release two albums and one greatest hits collection album. To his voice, he evaluated as "need to be enhanced," the new album will reembark on the new route.
About Chen Bo Lin and Ariel Lin Yi Chen been voted as the best couple combination, Roy Chiu does not worry, said, "The way of expression of each person in different, other things is something outside the ability of actors, such as schedule or whether or not to extend the script, ratings and so on, we fully cooperate."
The brokerage firm of Roy Chiu revealed that the invitations for acting from December to January is a lot, has rejected 15 invitations to appear on film, and there is 5 activities and CFs for December 2011, and because Roy Chiu has filmed 150 hours of TV series, after filming Office Girls he will rest for a short while before discussing on new drama.
via UDN