The "Ha Kyun Syndrome" starts to show its potency. KBS 2TV drama series Brain is fast catching up with SBS drama series A Thousand Days' Promise which has all along maintained the highest ratings for the time slot. The trend of late catching up threatens the throne of A Thousand Days' Promise on Monday and Tuesday drama.
According to AGB Nielson Media Research data released on December 6th, 2011, the episode 7 of Brain broadcast on December 5th rated 10.9% nationally, an increase of 0.9% over last week's 10.0%, and broke its own highest ratings record.
On the contrary, A Thousand Days' Promise shows downward trend. The nationwide rating on the day 15.6%, a drop of 1.2% from last week. A Thousand Days' Promise that managed to quickly grasp the viewers in the first half is not strong enough and is obviously losing viewers.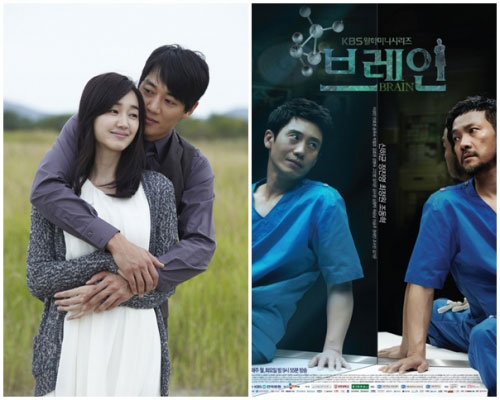 Of course in Brain, the recent "Ha Kyun Syndrome" that is in focus plays no small role. Before premiering, the constant change of casts of Brain had made people worried. But Shin Ha Kyun who made a come back to drama scene after 8 years starts to show his effect, and the term of "Ha Kyun Syndrome" is increasingly popular.
On the other hand, MBC's Lights and Shadows rated 9.0% of national viewers on the day.