Because of conflict of fee payment between South Korea's integrated cable operators and KBS, the cable TV system operators stopped carrying the signal of KBS2 TV station, causing the ratings of KBS Monday and Tuesday drama series Brain dropped 5.2%, falling from top ranking position to last ranking position.
There are approximately 15 million households in South Korea that watch the terrestrial TV programs via signal from cable TV system operators, accounting for three-quarters of the country's estimated 20 million households with televisions. On January 16th, 2012, most of the cable operators stopped broadcasting both standard-definition (SD) and high-definition (HD) signals of the KBS 2TV channel at 3 p.m., causing inconvenience viewers unable to watch the channel.
The KBS2 Monday and Tuesday drama Brain has become the biggest victims of this. The ratings of Brain fell at one blow from 16.2% to 11.0%, and many audience who did not manage to watch the Brain goes online to complain.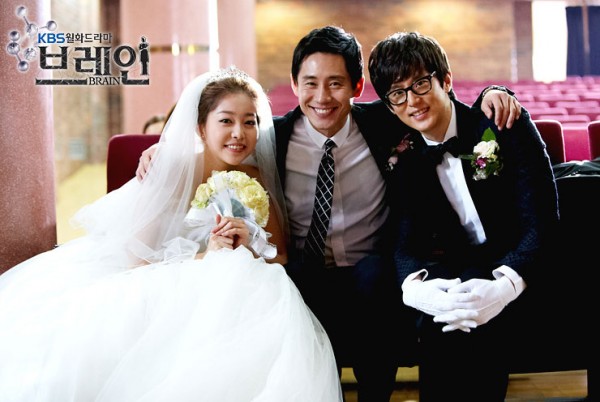 After the incident, the Korean Communications Commission ordered the cable TV system operators to immediately re-relay the signal of KBS 2 TV station, and to pay 55 million Korean won fine, but they said that they would not accept this penalty. Until the morning of the January 17th, there is three-quarters of families in South Korea that cannot watch KBS2 TV programs.
Because most of the audience cannot watch Brain, the ratings of MBC Monday and Tuesday drama Lights and Shadows and SBS drama History of Salaryman surged, recorded 16.8% and 12.1% respectively. But because the cable operators have announced that if this impasse (cable operators want KBS, SBS and MBC to lower the retransmission fee of their programs) cannot be resolved, they will consider to stop relaying the signal of MBC and SBS as well, so the situation for SBS and MBC is not optimistic as well.
via MyDaily