KBS drama "Love Rain" staged the soul kiss of Jang Geun Suk and YoonA.
In the final episode of KBS drama "Love Rain" broadcasted on May 29th, 2012, the passionate deep kiss of Seo Joon (Jang Geun Suk) and Jung Ha Na (YoonA) brought joy to the audience who is supporting the couple. In this episode, in order to receive treatment for eyes, and also because of supporting the love of Ha Na and Seo Joon, Ha Na's mother goes to the United States. A year later, Ha Na who spent two months beside mother returns to South Korea.
Seo Joon said sweetly to Ha Na, "I miss you." Although Ha Na is somewhat angry because Seo Joon didn't fetch her at the airport, but they still kiss deeply.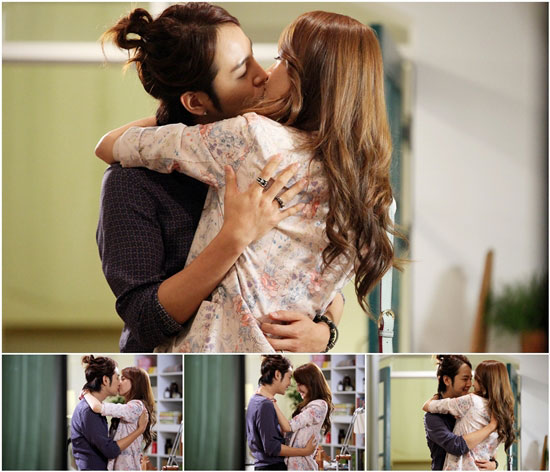 The couple kiss deeply together, even is even more deep and affectionate than the previous 3-step fountain kiss.