The SBS's Deep Rooted Tree managed to clinch the top spot laurel of viewers rating on Wednesday and Thursday 10pm time slot following the end of The Princess' Man.
The statistics released by media research company AGB Nielson on October 13th 2011 showed that Deep Rooted Tree aired on the night of October 12th had the national rating of 18.2%, an increase of 8.4% over the last week's 9.8%. Deep Rooted Tree that has been called a well made historical drama but its rating had stayed in single-digit area since start of broadcast last week, and now finally it shows its potential and managed to significantly increase its ratings, successfully fill in the void left by The Princess' Man, which ended last week.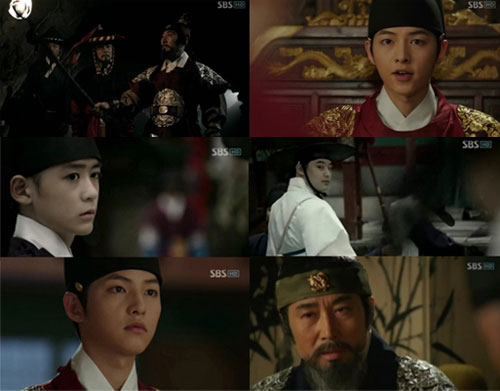 On the other hand, at the same time slot KBS 2TV's Glory Jane and MBC's Can't Live with Losing have ratings of 8.2% and 8.0% respectively.
via mtstarnews.com