Realize the wish to shoot romance drama through "Queen Inhyun's Man".
Director Kim Byung Soo of tvN Wednesday and Thursday drama "Queen Inhyun's Man" which leaves behind various topics after each episode revealed the behind the scene stories, attracting attention.
Director Kim Byung Soo is known as the domestic representative of criminal investigation drama through his direction of "Chosun Police" season 1 and 2, and the first vampire-themed "Vampire Prosecutor" in the country. Although he is directing romance genre for the first time through "Queen Inhyun's Man", but it's hard to believe that this is his first emotional kind of drama. He displays the aesthetic scenes as if in movie and sensible directing style, winning the praise of "the peak of sweet romance."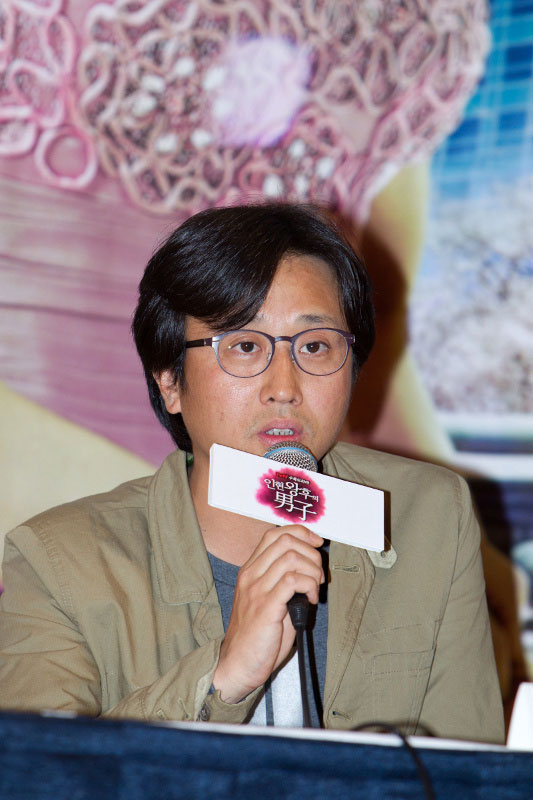 Director Kim Byung Soo said, "Have been eager for romance genre, but always did not get the opportunity." He also said, "After receiving the proposal of Queen Inhyun's Man screenwriter Song Jae Jung to cooperate together, although I was both excited and worried, but because the script is too great, so I decided to work together. Through Queen Inhyun's Man, I fulfilled my wish to direct a romance drama. If I am not producing this drama, I will be regretful."
About the born of "earplug kiss", "car kiss", "tiptoe kiss" and various romantic yet tasty classic kiss scenes, he said, "Mainly is selection and concentration. In the scene of every episode where wanting to increase the intensity, in order to increase the drama-style elements, the focus has been on how to strike a balance with other sweet scenes." He added, "Most importantly because the script is great, that's why these classic scenes were born."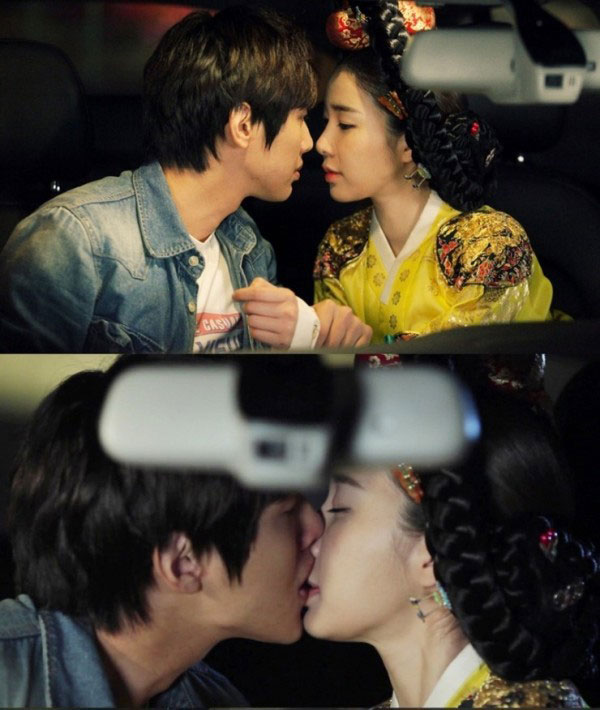 Then on the question of the shooting of kiss scene which left the deepest impression, he selected "car kiss," and explained, "Because Yoo In Na was wearing a wig while kissing, so it was hard for her. Shot very hard for 2 days, I felt that thanks to Yoo In Na, the aesthetic scene was born." And, he chose the scene of "public telephone booth" as the scene which he is most satisfied with.
In particular, recently in episode 11, the scene where Yoo In Na stands on the instep of Ji Hyun Woo and raises up on tiptoes to overcome the 22cm of gap in height to kiss, which is also known as "tiptop kiss" has become a talking point. In this regard, director Kim Byung Soo said, "Actually it's scene that was born on the spot. Because it's a kiss after the feelings to each other reached the peak, so want to shoot a passionate kiss scene. Because the normal kiss is stationary, when I was troubled on how to connect the passionate look into dynamic state, I felt that it can reduce the distance between Ji Hyun Woo and Yoo In Na, and also can make the scene very romantic, so I put forward the idea to the actors on the scene. The he revealed the behind the scene story about the kiss scene, "Ji Hyun Woo and Yoo In Na felt corny and childish about the suggestion of tiptoe kiss, and even felt embarrassed."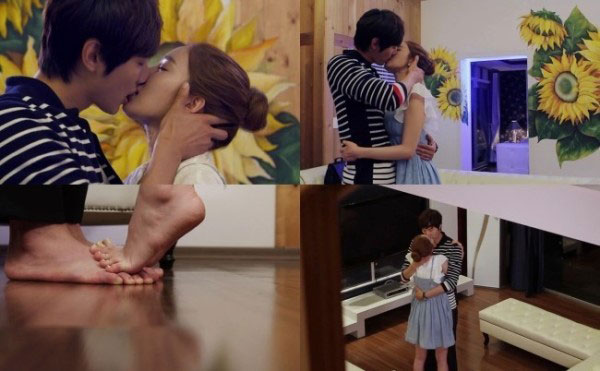 About Ji Hyun Woo and Yoo In Na who attracted much attention because of the acting that resembling real couple, he said, "With the increment of episode shot, the degree tacit cooperation between them reached the peak. They're actors who could only be praised." He added, "Until the last scene, they wholeheartedly involve in the shooting for every scenes. Hope that everyone will love until the final episode."
via Nate