Dok Go Young Jae is playing the role of Nam Sang Mi's father in "Lights and Shadows", and will confront Ahn Jae Wook. Dok Go Young Jae will also become an important figure that leads the story.
Dok Go Young Jae plays the role of father for Lee Jung Hye (played by Nam Sang Mi), Lee Hyun Soo. He and Kang Ki Tae (played by Ahn Jae Wook) will start to oppose each other. At the same time, what influence he has on Ki Tae and Jung Hye who have announced their marriage is also gathering attention.
The producer of "Lights and Shadows" said, "Dok Go Young Jae has exceptional acting skill, he can suppress the other person involved relying only on one eyes' expression. At the scene, he is very responsible, the shooting went smoothly. As a very important character, he will bring significant impact to the plot."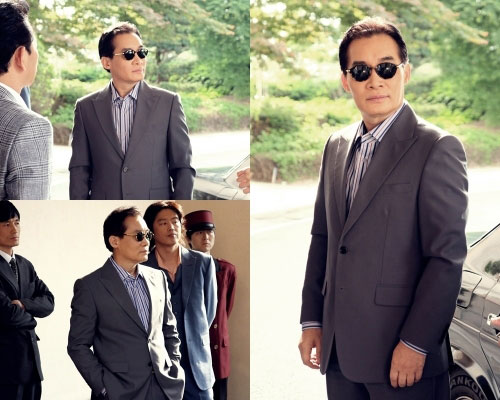 In "Lights and Shadows", Kang Ki Tae suddenly announced that he is about to marry Jung Hye, and Jung Hye has also accepted courtship of Ki Tae. Whether they can eventually married has become the focus of the drama.