The Korean drama series, The Musical, which is starring by Daniel Choi, Gu Hye Sun and Park Ki Woong aired its first episode on September 2nd, 2011.
The Musical is a pre-production drama, with only about 2 to 3 weeks of scenes left for filming. As a result, it has garnered a lot of attention before its broadcast. After the airing of first episode, viewers have shown a positive response.
The point that the all audiences praised is the strong acting skills of casts, including of Goo Hye Sun. Goo Hye Sun acts in the role of Go Eun Bi, who is a medical university student but has a dream to become a musical actress. She manages to present a fresh and lively image of the character. Park Kyeong-rim who acts alongside with Gu Hyesun also has a happy yet distinctive look.
Daniel Choi also fully fitted into his image in the role of talented musical composer Hong Jay Yi. Many viewers have been anticipating the future development of the characters.
In addition, it has been difficult to see a drama with storyline which promotes musical as source material. Thus, there is many interesting response from the audiences. The positive response is mainly due to the fact that The Musical had managed well the limitation of pre-production drama, where the input and opinion of viewers are not possible and the level of interest for the drama may drop. Despite so, the crew had been worried prior to the premier of the drama.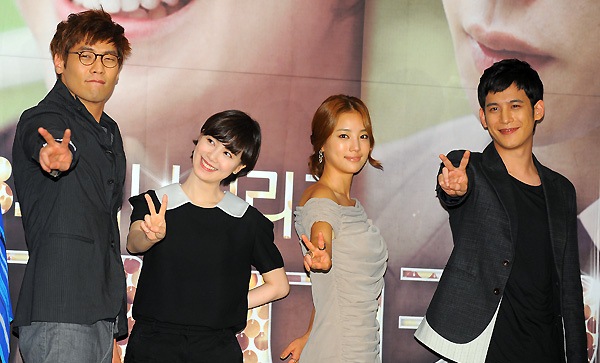 It's hard to find another success story for pre-production drama similar to The Musical which just started airing in the country (South Korea). The Musical manages to breakthrough the limitation of pre-production drama, and overcome preference of TV audiences for TV series that shot in parallel with ongoing drama airing. The future of The Musical and pre-production drama is now one of concern for many.
The Musical managed to achieve 7.1% of national rating according to AGB Nielson media research statistics, probably one of the highest rating of all pre-production drama series.
via Osen