MBC weekend drama God of War has announced that it will off air for broadcast on March 10th and 11th of 2012 this week, becoming the next casualty after The Moon Embracing the Sun that cancels broadcast due to union strike.
Director of God of War, Kim Jin Min, announced on March 6th, 2012 that he is joining The Moon Embracing the Sun's PD Kim Do Hoon, Feast of the Gods' PD Lee Dong Yoon and others in the MBC union strike, temporarily quiting from the filming of God of War. Because of the absence of the director, the filming of God of War has been fully suspended. The scenes that were already shot is not enough for broadcast this weekend, thus MBC has no alternative but to announce that God of War temporarily suspends its normal broadcast, and be replaced with special highlights feature on March 10th and March 11th of 2012.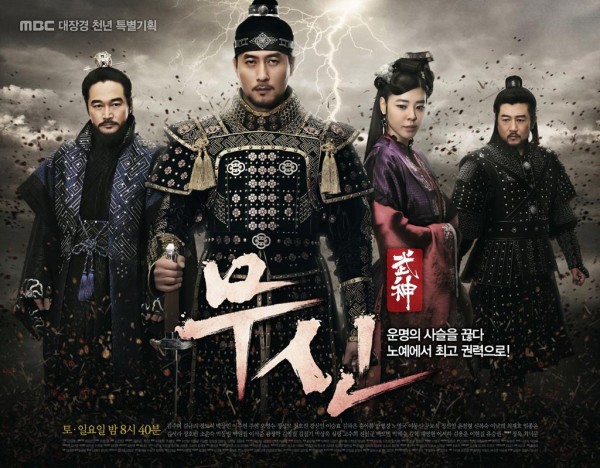 According to a staff of MBC, as the Just Like Today and Banquet of the Gods have shot enough scenes for the broadcast, so the dramas will air normally this week. But if the strike continues to next week, they will also face the fate of been forced off air.
via TVDaily