Your Rating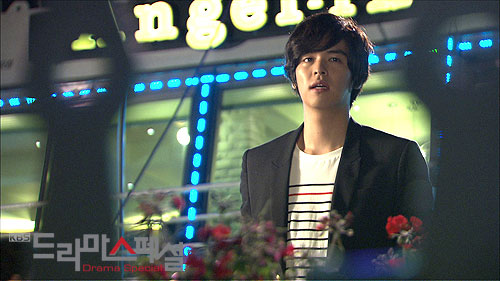 Drama Title: Human Casino
Korean Title: 휴먼 카지노
Revised Romanization: Hyumeon Kajino
Chinese Name: Human赌场 / 人体赌场 / 人类赌场
Genre: Drama
Language: Korean
Episodes: 1
Broadcast Place: South Korea
Broadcast Network: KBS2
Broadcast Period: September 25 2011
Air Time: Sunday 23:25 PM
Preceded by:
Followed by: Lethal Move
Plot Summary / Synopsis
Human Casino is a dark-themed drama about a woman who is thought to be missing by her fiancé. But it turns out that she has been abducted and kidnapped by gambling ring that use human lives as their stakes, and is in a risky situation.
Cast
Lee Jang-woo (이장우) as Lee Jae-seong (이재성)
Kim Jeong-tae (김정태) as Poong (풍)
Kim Min-seo (김민서) as Seo Jeong-seon (서정선)
Park Jeong-min (박정민) as Cha Tae-oh (차태오)
Moon Cheon-sik (문천식) as Il-sik (일식)
Lee Jong-goo (이종구) as President Han (한회장)
Bang Joong-hyeon (방중현) as Cheong-ho (청호)
2PM's Wooyoung (우영) – Special cameo appearance
miss A's Suzy (수지) – Special cameo appearance
Human Casino Characters Description
Production Credits
Director: Kim Sung Yoon (김성윤)
Screenplay: Heo Seong Hye (허성혜)
Trivia
The drama is 38th part of KBS "Drama Special" miniseries.
2PM's Wooyoung and miss A's Suzy cameo in the drama as the couple encumbered by casino scandal due to their connection with the PD Kim Sung Yoon through the KBS 2TV's Dream High. It's reported that they kiss in the episode that appears at the ending credit scroll.
Watch online without English nor Chinese subtitle at YouTube.
News, Interview and Behind the Scene
Photo Gallery