The KBS's "Love Rain" released the photos of Jang Geun Suk and Girls' Generation member Im YoonA enjoying their dating at the busy street of Hongdae area.
The couple is staging the romantic 'Hongdae date'. During the filming, they had been surrounded by onlookers who would like to see the progress of this romantic date.
In the episode 11 of "Love Rain" aired on April 30th, 2012, this couple who is like a feast on the eyes is just like any other couple, strolling and shopping on the street around Hongik University hand in hand. They stage 'sweet couple' which is enviable, conveying the warm atmosphere.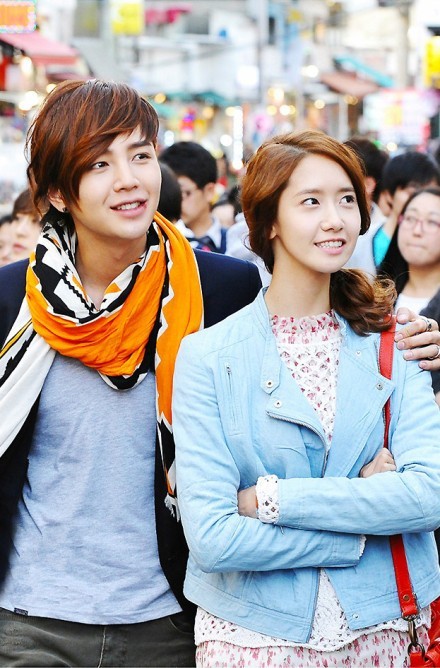 Because of the sudden appearance of Jang Geun Suk and YoonA, the street of Hongdae suddenly saw the influx of the crowd of came to look at the idol stars, forcing the production team to temporarily suspend the filming.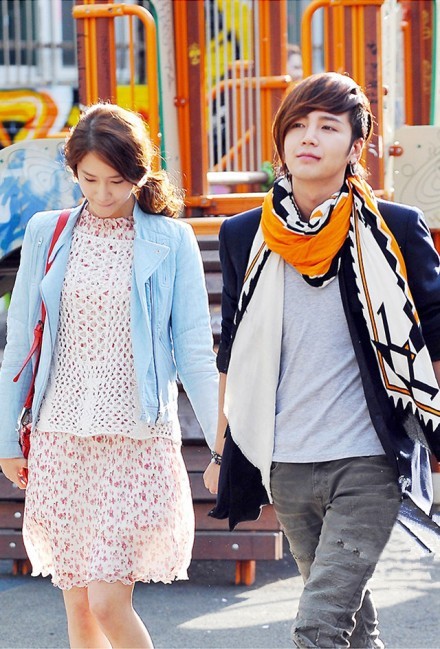 Netizens commented, "I also want to be in love like them," "Ordinary dating, extraordinary twos, like an innocent comic," "I saw the scene on the day, they're so natural till attracting envy," and so on.