Jang Geun Suk who debuted for 20 years beginning as child star expressed the sense of burden due to the success.
On April 27th, 2012, Jang Geun Suk who was filming KBS2TV's "Love Rain" at Mapo district of Seoul accepted a brief interview. To the question of "issue of competition between actors of 20th generation actors in several drama series", Jang Geun Suk said, "Although there is a lot of competition, but very happy."
Meanwhile, Jang Geun Suk won the Most Popular (Male) Award in motion picture category in 48th Baeksang Arts Awards held on April 26th, 2012 with 49.4% of vote share.
On the day's awards ceremony, JYJ Park Yoochun won the Most Popular (Male Award) in TV category, Joo Won won the Best New Actor Award in TV category, Kim Soo Hyun won the Best Actor Award in television category. The 20-odd years old generation actors are in a strong competition.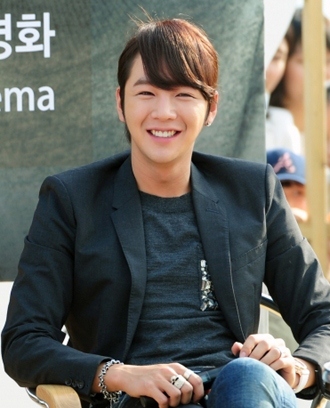 Jang Geun Suk said, "Kim Soo Hyun, Park Yoo Chun, Lee Seung Gi, Yoo Ah In and more are currently the most popular actors in drama series, although now the competitors are many, but very happy, previously only me alone, but now have competitors, we must constantly upgrade own acting."
On the other hand, Jang Geun Suk said, "Man of 25-26 years old is experiencing second growth of life. Now we're adult competitors who discuss about acting skills with each other, and perform the acting with a sense of responsibility."
He also said that he's happy co-starring with YoonA in "Love Rain", and as for viewership ratings, although still a little unfortunate, but the sense of burden that brought by success is a lot less.
"I am now 26 years old, 20-year-old is a period of challenging and an enlightening, I hope that everybody don't always give me pressure of success."
via bntnews