The 'pure' Jang Geun Suk has come to a point, and now Jang Geun Suk has grown into a
'sexy magical' man.
In the Love Rain episode 5 broadcast on April 9th, 2012, Jang Geun Suk is telling a new love story. Leaving behind 1970s era, the styling and background change into modern times, the drama is starting to depict the modern love story of Jang Geun Suk and Yoona.
The style and personality of character played b Jang Geun Suk also underwent massive change. Jang Geun Suk of 2012 holds a big SLR camera, completely different from previous character. In the role of modern era, is a magical man who is said to be able ot capture the hearts within 3 seconds.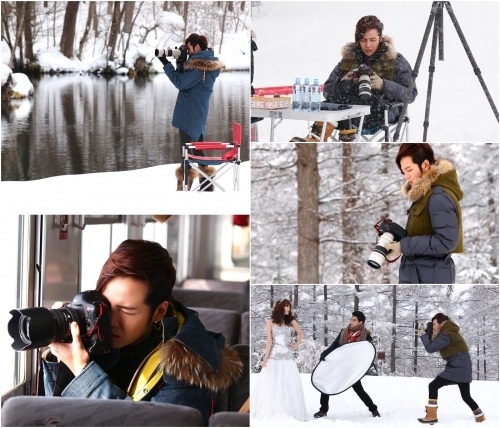 In the scenes of 1970s, Jang Geun Suk always shows a charming smile, but in the scenes of modern era, Jang Geun Suk is a scenes Jang Geun Suk is a spirited man who is slightly aloof and proud and straight to the point. Although often hurt others, but such a personality and outlook is even more attractive to women. He is a charming man who can steal the heart of woman in 3 seconds.
Jang Geun Suk who plays a photographer in the drama is learning even more seriously off screen, not only serious studying the movements of the photographer, but also paying great attention to the details of the role, putting all efforts to portray perfectly the image of the role.
From episode 5, the drama is entering the modern part set in 2012, telling the love story of Jang Geun Suk and Yoona in the modern era.