In the grand final of KBS 2TV Monday and Tuesday drama "Love Rain" aired on May 29th, 2012, Seo In Ha (Jung Jin Young) and Kim Yoon Hee (Lee Mi Sook), together with Seo Joon (Jang Geun Suk) and Jung Ha Na (YoonA) stage different ending, satisfying own friendship and love.
Jang Geun Suk who has been playing the role of Seo In Ha of 1970s and Seo Joon in 2012 since autumn of 2011 said, I feel that I have experience a long love beginning from 1970s to 2012. Because of immersing into 'Love Rain' for a long time, I feel that there will be withdrawal syndrome. Very happy to be able to meet Seo In Ha and Seo Joon. It will become a valuable drama that is unforgettable for life. Very grateful to fans who have been encouraging me."
YoonA who plays the role of Yoon Hee in the 1970s and Jung Ha Na in 2012 in the drama said, "Have been working together for a very long time, so I feel even more reluctant to part, I find very unfortunate. I learned a lot of acting skills through this drama, and also feel that I have also changed a lot, so it feels good. Want to express my heartfelt gratitude to the audience who loved this drama, I hope everyone will remember 'Love Rain' long after this."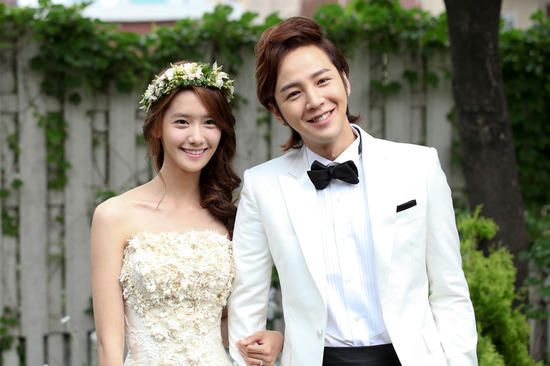 Besides, the new drama, "BIG" will premiere on June 4 to succeed "Love Rain".