KBS 2TV Monday and Tuesday Korean drama Love Rain starring Jang Geun Suk and Girls' Generation member Yoona broadcast its 3rd episode on April 2nd, 2012. In the episode, both Seo In Ha (Jang Geun Suk) and Yoon Hee (Yoona) open their hearts to each other, and go on sweet dating.
Yoon Hee finally knows the heart of In Ha to herself. When she learns that In Ha is going to return to his hometown at Chuncheon before enlisting in the army, she goes to find him.
The reunited Yoon He and In Ha watch movie , spending a good time together. Yoon Hee and In Ha who miss the last train to Seoul board the night train together. Yoon Hee asks In Ha if he has completed the song "Love Song," then they compose the song together, talk and joke happily.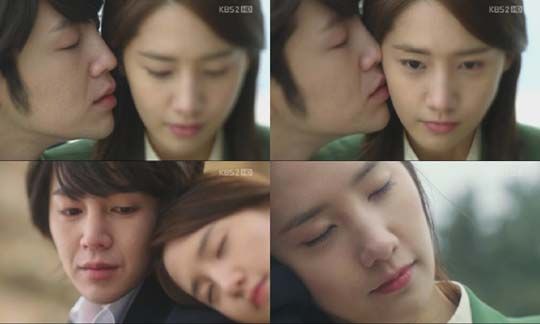 Suddenly, In Ha kisses Yoon Hee's cheek, choosing to confess to Yoon Hee through this way.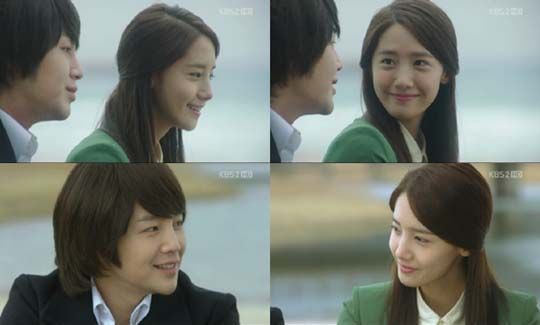 On the other hand, Baek Hye Jung (Son Eun Seo) who unrequited loves In Ha is heartbroken after knowing that In Ha loves Yoon Hee.
via TVDaily