Jang Geun Suk and YoonA are interpreting the look of newlyweds in KBS2 drama series "Love Rain", arousing the curiosity of audience.
In the episode 17 of "Love Rain" to air on May 21st, 2012, they will spend a wonderful time together, Seo Joon (Jang Geun Suk) who looks doesn't know how to cook is preparing delicious meal for Jung Ha Na (YoonA), demonstrating his superb cuisine cooking.
Ha Na is looking forward to the cuisine prepared by Joon for her at the side, the two persons are as if sweet newlyweds, aroused the jealousy of the audience. The audience also curious what changes happened between them in the end.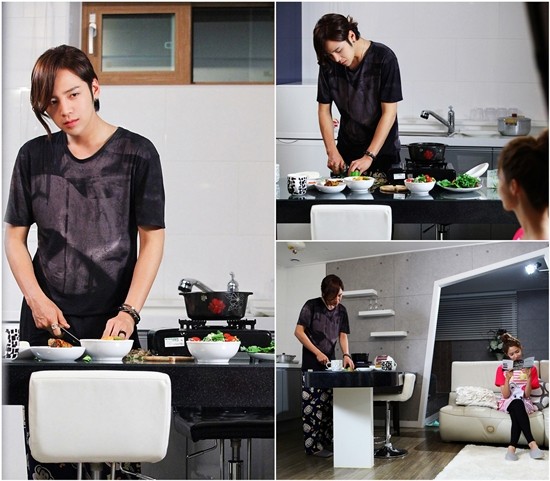 Jang Geun Suk who loves to cook demonstrated the true level of cooking during the filming, amazed YoonA and crew members.
Netizens commented on the photos, "Jang Geun Suk who cooks seriously beside YoonA! Best husband," "I also want to taste the food done by Jang Geun Suk on behalf of YoonA," "Husband prepares meal for wife, really like a newlyweds," "The good look of two persons is enviable," and so on.
Staff crew said, "In episode 17, Seo Joon and Ha Na will spend a happy time of two persons. Hope everybody can look forward to the two persons who are like newlyweds."