KBS2's drama "Love Rain" is staging the romantic '3-stage fountain kiss' of Jang Geun Suk and Yoona that increases the heartbeat of viewers.
On April 23rd, 2012, the producer revealed that the 3-stage fountain kiss scene between Jang Geun Suk and Yoona in episode 9 of "Love Rain" broadcasting on April 23rd, 2012 may become one of the best famous scenes of the drama.
In the drama, Seo Joon (Jang Geun Suk) and Jung Ha Na (Yoona) stage as much as 3 sweet kisses after confirming the feelings to each other.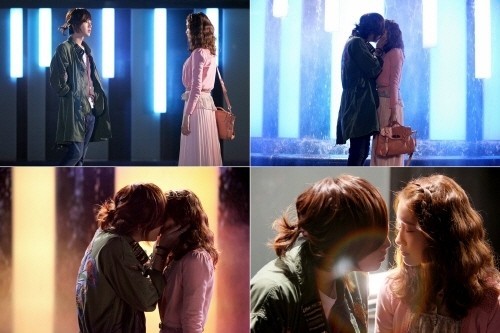 Although Jang Geun Suk and Yoona encountered many NGs during the filming process because of bursting into laughing, but the sweet kiss besides the dancing fountain which the two persons wholeheartedly immersed into the shooting still made the staff crews held their breath.