Your Rating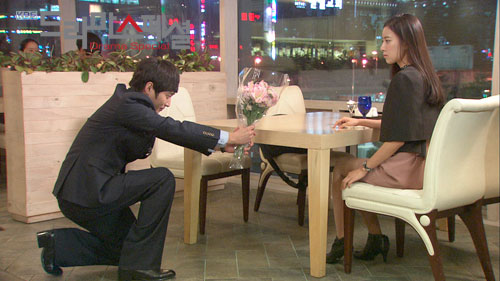 Drama Title: Ji Hoon Is Born in 1982
Korean Title: 82년생 지훈이
Revised Romanization: 82 nyeonsaeng Jihooni
Also Known As: Ji-Hoon's Born in 1982 / Ji Hun's Born in 1982
Chinese Name: 1982年出生的志勋
Genre: Drama
Language: Korean
Episodes: 1
Broadcast Place: South Korea
Broadcast Network: KBS2
Broadcast Period: October 23 2011
Air Time: Sunday 23:15 PM
Preceded by: Guardian Angel Kim Yeong Goo
Followed by: The Sound of My Wife Breathing
Plot Summary / Synopsis
A drama that realistically describes the sorrowful life of the '880 thousand won generation' through a thirty tear old man, Ji Hun, who was born in 1982.
Cast
Heo Jeong-min (허정민) as Kim Ji Hun / Kim Ji Hoon (김지훈)
Choi Yoon-so (최윤소) as Ahn Seo-yeon (안서연)
Kim Seung-wuk (김승욱) as Ji-hoon's father (지훈父)
Sin Hye-kyeong (신혜경) as Ji-hoon's mother (지훈母)
Lee Moon-soo (이문수) as Goo Gi-bong (구기봉)
Ji Dae-han (지대한) as Director (부장)
Yoo Tae-woong (유태웅) as President (사장)
Production Credits
Director: Song Hyeon-wook (송현욱)
Screenplay Writer: Seo Yoo-seon (서유선)
Trivia
The drama is 42th part of KBS "Drama Special" miniseries.
Ji Hun Is Born in 1982 Trailer
Watch online with English or Chinese subtitle (not yet available).
Photo Gallery