The secret method of Ji Jin Hee, Joo Sang Wook and Lee Chun Hee for filming in winter revealed.
In order to escape the cold, the prefer item for Ji Jin Hee who is starring in SBS drama Take Care of Us, Captain is hot pack. Everyone admits that Ji Jin Hee who is famous for his fanaticism for hot pack is carefully pasting hot packs on the pilot uniform before filming.
During the standby, Ji Jin Hee also does not away from hot pack. The hands hold the script, and the hot packs are on shoulders, chest and other locations, attracting attention.
Joo Sang Wook who is starring in new MBC weekend drama Feast of the Gods is also using earplugs to resist the cold. In the beginning of the drama, Feast of the Gods is set at seaside locations such as Jeju Island and Geoje Island. Joo Sang Wook is wearing a white wool earplugs and portable stoves to survive the cold sea breeze.
He is actively utilizes the portable stove that is convenient to move around to resist the cold of winter and the sea breeze, warming the frozen hands and feet, while practicing the lines.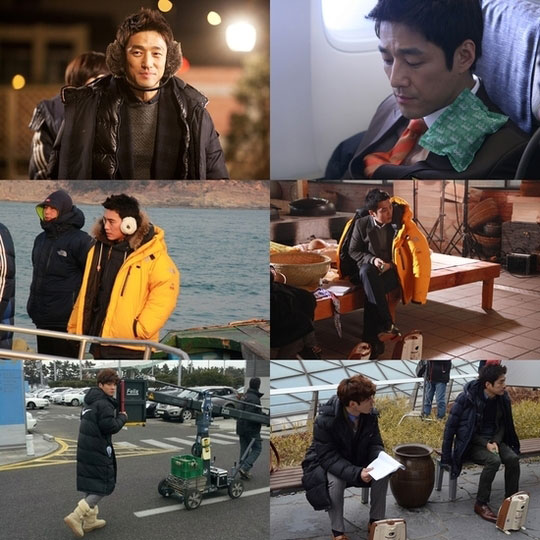 The air traffic controller in Take Care of Us, Captain, Lee Chung Hee, is using the prop lower on the body of men, wool roller skates, in addition to portable heater and hot pack, to endure the attack of cold weather. The fashion of wool boots of Lee Chun Hee is also very fashion on the scene. Recently, the photo of the shoe and photography trainer was revealed, becoming a discussion topic.