The recently premiered new JTBC drama "Happy Ending" published the behind the scene photos of two lead actors, KangTa and Kim So Eun playing the children. In the photos, the two persons who held the hands of kid were as sweet as lover, and netizens have been praising them as perfect match.
"Happy Ending" recently shot a scene of Kim SoEun and KangTa surrounding by kids at a nursery. In the many photos published, KangTa and Kim So Eun not only played with children, but took care of them just like real social worker. Later they said that as director was using free shooting method, and never shot any cut, therefore they even momentarily forgotten that they're in the shooting when playing with kids, the natural acting expressed won the recognition of the director.
The roles of the two persons have been one of the quarrelsome and misunderstanding since the beginning. From the stills, it can be seen that the relationship began to become delicate, making the viewers looking forward to an early start of their love line even more.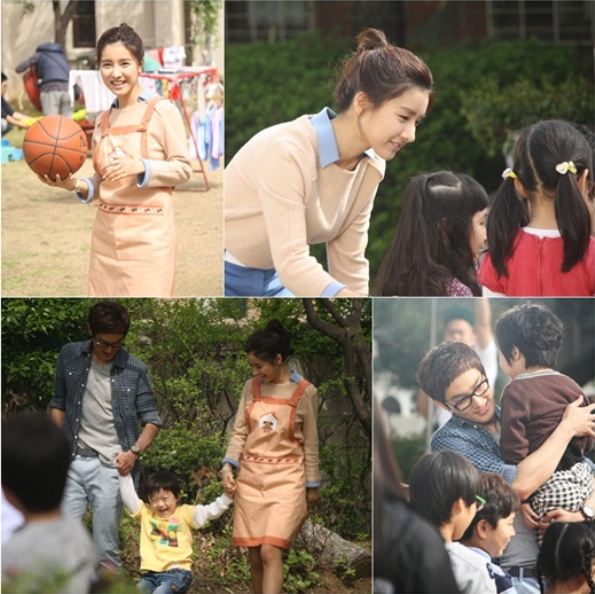 After the photos were published, netizens said, "Kim So Eun and KangTa are so fit," "Very looking forward to the episode that their relationship turns good," and so on.
"Happy Ending" tells the story of a father who received the warning from doctor that his time is running out, prepares to live with more concentration on family to walk together to the end. It's aired every Monday and Tuesday on JTBC.