Actor Jang Geun Suk expressed his thoughts on the kiss scene with YoonA in the drama "Love Rain".
After the open set of KBS 2TV drama series "Love Rain" held in Seoul Mapo-gu on April 27th, 2012, Jang Geun Suk told reporters, "After the broadcast of kiss scene with YoonA, I was attacked by fans of Girls' Generation."
In episode 9 broadcasted on April 23rd, 2012, Jang Geun Suk says to YoonA, "If you want to escape, then do it," and they stage a kiss scene. After the broadcast, viewers said, "Sudden kiss," "The lips of Jang Geun Suk have imposing manner" and so on.
In this regard, Jang Geun Suk said, "Seo Joon in the drama is a playboy that has many girlfriends. Such a Seo Joon if he approaches Ha Na carefully, look like not very cool. So after discussion with the director, decided to present in this way. That kiss scene was shot successfully in one take without NG."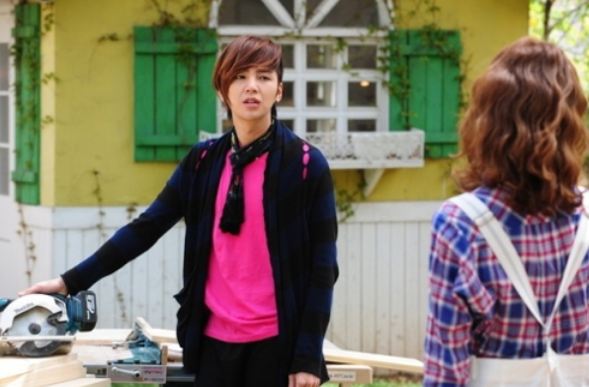 Then he said, "In the movie You're My Pet, I had a kiss scene experience with Kim Ha-neul, this is the second kiss scene. The ears seemed to hear the bell."
The viewership ratings for "Love Rain" is not satisfactory. In this regard, Jang Geun Suk said, "It's indeed very much regretful. So far the ratings seem to be not moving at all. The filming set is very interesting, so it does not matter."
He went on to say, "I am only 26 years old. 20 odd years old is the age for challenge. I hope that everybody doesn't keep stressing success on me."