The competition between first screening of Wednesday and Thursday dramas in the new year is extraordinary fierce. SBS's Take Care of Us, Captain, KBS2's Wild Romance and MBC's The Moon that Embraces the Sun start the war on ratings. On the other hand, the duel between charm of middle-aged Ji Jin Hee who shows his solid six-pack abs and the style of Le Dong Wook are also attracting attention.
Round 1: Who is the most handsome in suite?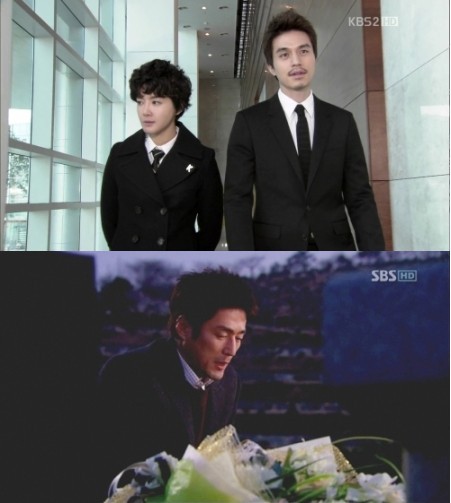 The the warm and gentle general manager of the previous drama serios "Scent of a Woman" is still maintaining high popularity. This time, Lee Dong Wook transforms perfectly into a violent baseball player and portrays the character of Park Moo Yul perfectly. On the neat and tidy face, it's matching with tough mustache, coupled with a devil-like body figure, many jacket sets that fitted with different ties, all from New York. Together with the jersey of Lee Dong Wook, all these have became the sexiest classic suit.
In SBS's Take Care of Us, Captain, Ji Ji Hee is showing his leadership skill which is not sticking to one pattern. He is using ability to portray the role of captain, and this is different from the role of Lee Dong Wook. If the the style shown by Lee Dong Wook is capable, then Ji Jin Hee is showing the traditional classic feel of suit.
SBS "please the captain," Ji Jin Hee Lengyan verbal abuse eclectic leadership, the role of captain with the strength of this show and Dongxu able display a style different, Ji Jin Hee is exhibited by the classical orthodox style.
Ji Jin Hee who is using expressionless face to cover his painful and fragile heart is matching suit jacket with a wine red sweater to a serios cool style. This kind of combination is not only the first choice for celebrity, but is also the preferred choice to keep warm in winter.
Round 2: Casual fashion is also elegant and capable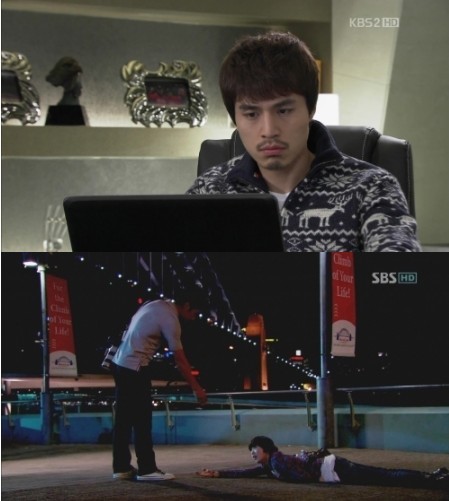 The laughing point of Wild Romance is the sparks caused by battle of Lee Dong Wook and Lee Shi Young, especially the war-like style of chat on network after back at home, provoking laughter. The scene demonstrates perfectly the casual sense of Lee Dong Wook who is wearing a cardigan sweater. Cardigan sweater shows simple and warm western style, and even without special combination, it can simply reflect a soft appearance.
The scene of first met between Ji Jin Hee and Ku Hye Sun is not happened with tough and rigid clothing, but happened wearing comfortable casual wear. Bright plaid shirt and black leisure trouser, shoe that is not stiff, but a sleek white sports shoe, everything seems natural and friendly.
via joynes24