Actress Lee Si Young revealed her good body figure that is trained via boxing.
On January 14th, 2012, a whole body pictorial photo of Lee Si Young was published on a community forum.
On the photo, Lee Si Young was wearing a golden one-piece miniskirt dress, with high-heel shoes, looked slim and graceful. The perfect body figure covered by the short dress has no parts to critical of. Because of practicing boxing, there was no extra fat, and the part of waste and feet are even more amazing.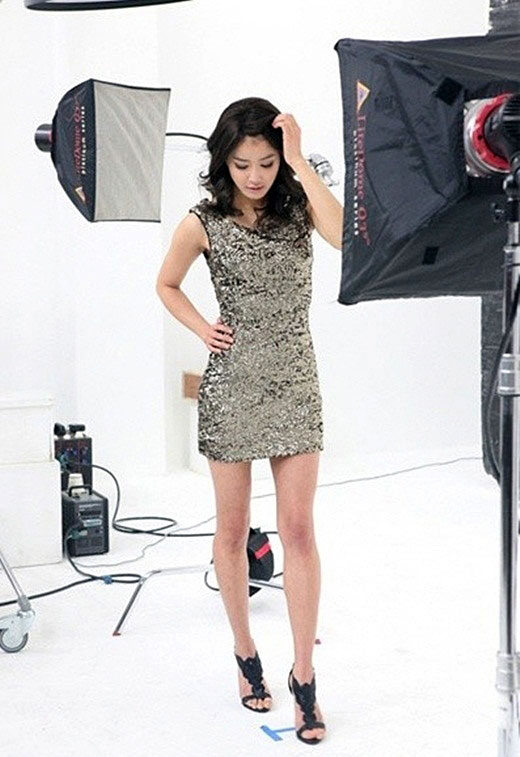 Netizens admired, "I want to participate in boxing," "This body is so good," "Is not just thin, but is a good body trained via exercise," and so on.
Lee Si Young is playing the role of bodyguard Yoo Eun Jae for baseball player Park Moo Yul in KBS2 drama Wild Romance.
via Joongang Daily