Love Keeps Going production team has published a picturebook on Love Keeps Going, which tells the love story of the characters in the drama series. It contains the description of the characters in the drama, the storyline of the drama, some poetic phrases, and of course, beautiful pictures of the actors and actresses from the Love Keeps Going TV series.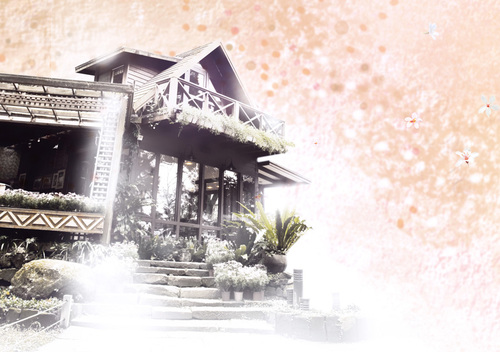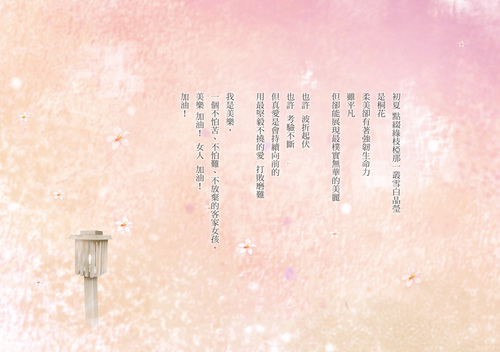 Translation: Early summer, the white flower, beautiful and has a strong energy of life, although common, but can showcase the pure beautiful without decoration. May be, many obstacles, may be, many tests, but true love will continue forward. Use the most enduring love to beat suffering. I'm Mei Le, a Hakka girl who is not afraid of suffering, hardship, nor give up. Mei Le Go! Girls Go! Go!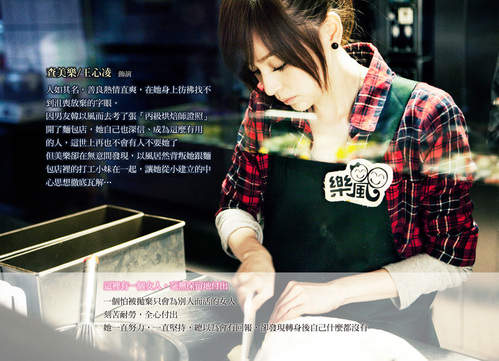 Character description of Cha Mei Le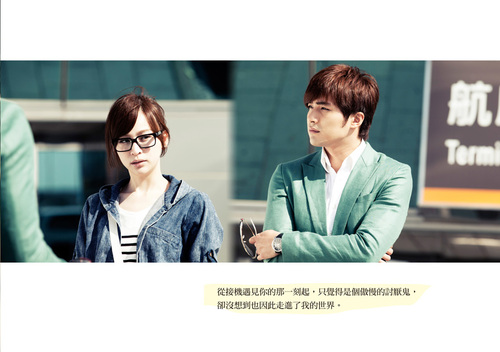 Translation: From the time received you in airport, I feel that you're cocky people who made people hate you, but unexpectedly walk into my world.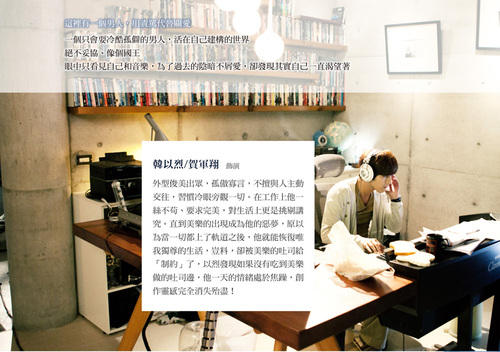 Character description of Han Yi Lie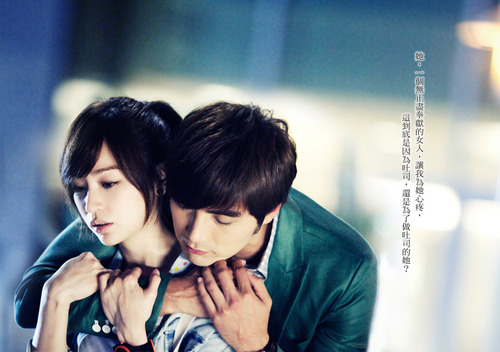 Translation: She, who always give all of herself, let me care of her. This is because of the toast, or she who makes the toast?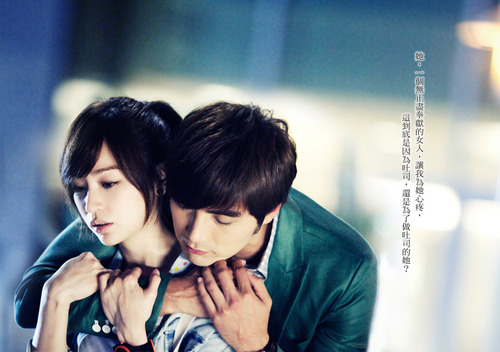 Translation: Facing the test of love, how will Mei Le choose?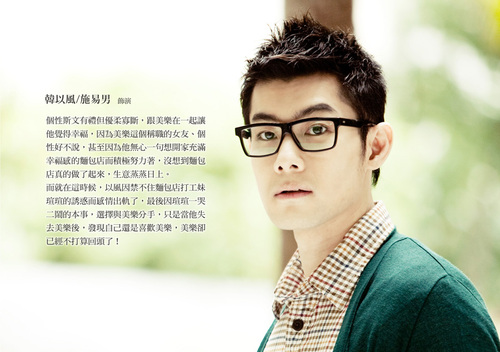 Character description of Han Yi Feng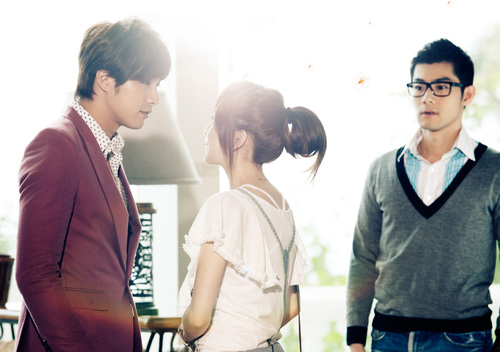 Translation: In order to have a bread with happiness feeling to let the love develops further, but also also cause Yi Feng to waver in front of love.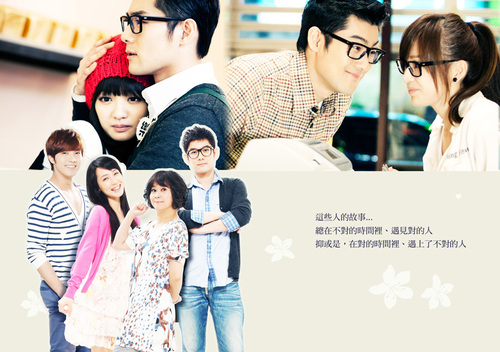 Translation: The story of these people, always meet the right people at the wrong time, or meet the wrong people at the right time.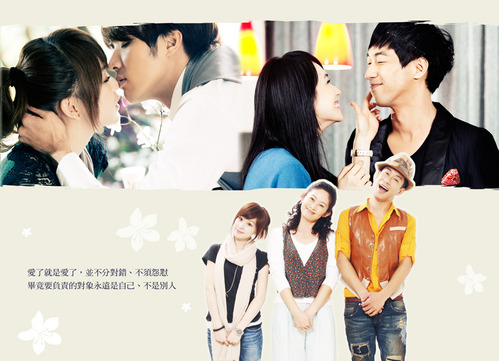 Translation: Love is for love, there is no right or wrong, nor console or condemn. After all, you only need to responsible to yourself, not others.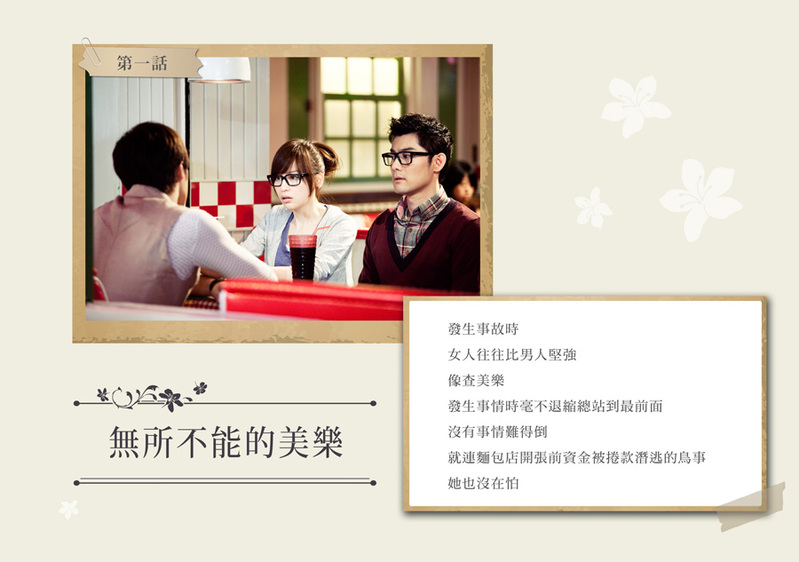 Translation: Incredible Mei Le – When something happens, girl is usually stronger than guy, like Mei Le, when something happens always stand in the front, nothing too difficult for her, not even the fund to open bakery shop been squandered, she is not afraid.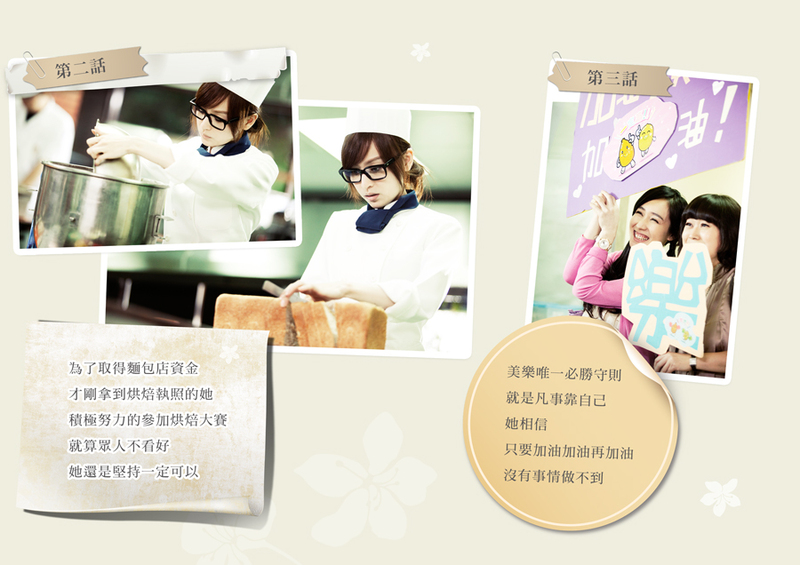 Translation: In order to get the fund for bakery shop, she who just get the certification of baking, actively participate in a baking contest, even though nobody has high hope, but she insists it's possible.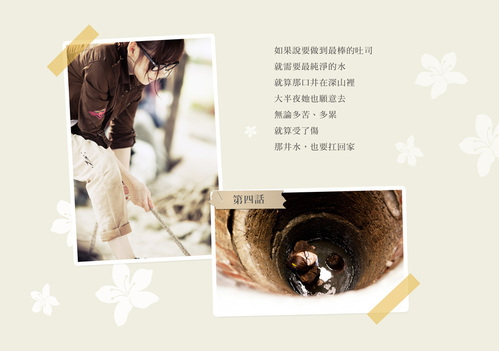 Translation: If in order to make the best toast, need the cleanest water, even though the well is up in the mountain, she willing to go even at night, no matter how hard how tiring, even though hurt, the well water, must be carried home.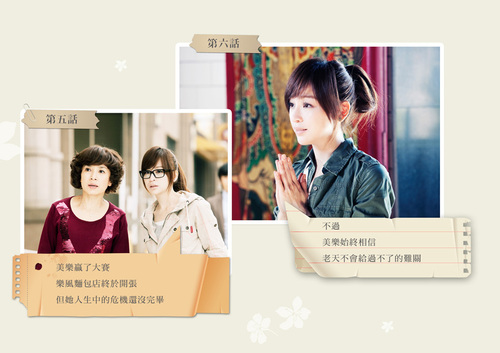 Translation: 5th – Mei Le wins the contest, Le Feng bakery shop finally opens, but the danger in her life is not yet over. 6th – But, Mei Le always believe, God won't give a challenge that cannot be passed.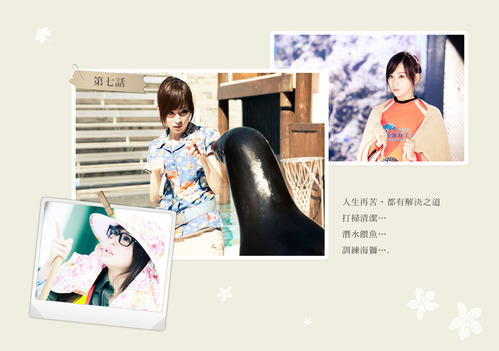 Translation: 7th – Even the life is suffering, there is always a way out. Swipe cleanly, dive to feed fishes, train the dolphins.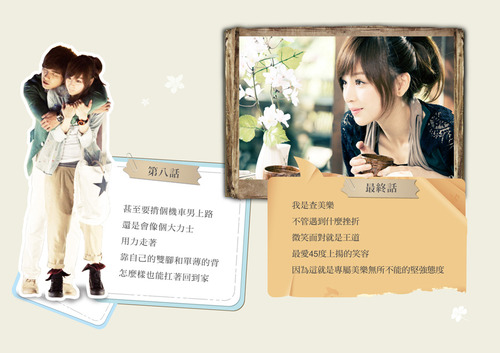 Translation: 8th – Have to carry a guy in the back, will act like a incredible hulk, walk strongly, depends on both legs and the back, must carry back to home. Final – I am Cha Mei Le, no matter what hardship I encounter, facing with smile is a must, most love smile with 45°C up curve, because it belongs exclusively to dedicate attitude of Mei Le who is invincible.