KBS 2TV drama series "Love Rain" ended miserably with low single-digit viewership ratings.
According to AGB Nielson Media Research, the final episode of "Love Rain" aired on May 29th, 2012 achieved the ratng of 5.9%. Although it's an increase of 0.6% over the previous episode, but it still couldn't get rid of single-digit audience ratings, concluded with the result of lowest ranking among Monday and Tuesday drama.
In the last episode, Seo In Ha (Jung Jin Young) and Kim Yoon Hee (Lee Mi Sook) end the romance between them for the sake of their children, while Seo Joon (Jang Geun Suk) and Jung Ha Na (YoonA) are finally tie the knot, welcoming the happy ending.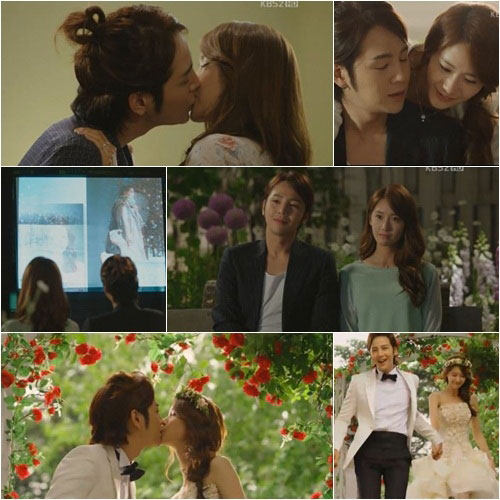 On the other hand, broadcasting at the same time slot, MBC's "Lights and Shadows" rated 20.5% while SBS's "The Chaser" rated 9.9%.