Your Rating
The original soundtrack (OST) for Korean drama The Musical is released on September 29th, 2011. The second song is "My Man" (내 남자는), sang by beautiful Korean female singer Beige (베이지).
My Man is the work of composer Yang Seung-wook (양승욱) and Lee gyeol-ui (이결의). It's hard to find 6/8 tempo sing among traditional ballad, as such My Man is a fresh song and can enjoy the rich feelings and subtle voice of Beige.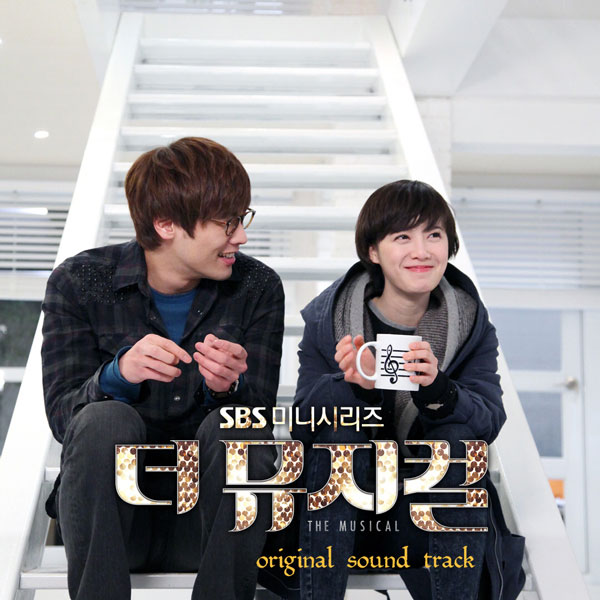 The Musical OST Part 2 Track List
My Man (내남자는) – Beige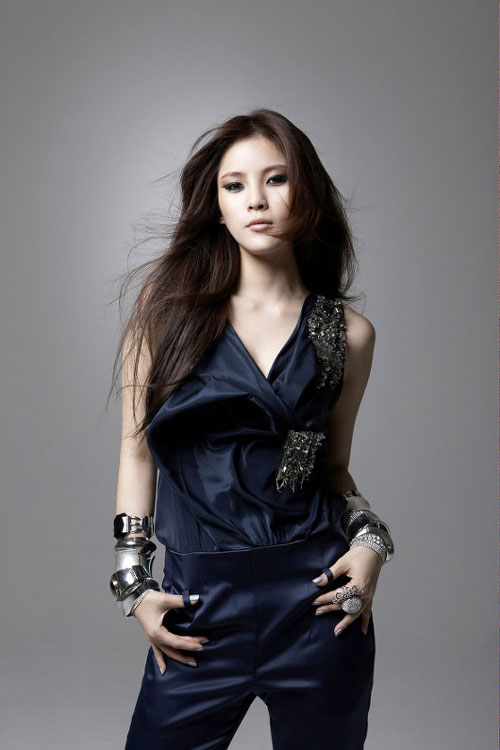 Listen to My Man (내 남자는) on YouTube.
My Man (내남자는) Lyric (with Revised Romanization)
내 남자는 돌아서면 다시 보고싶은
nae namjaneun doraseomyeon dasi bogosipeun
내 남자는 가끔 토라진척 말이없죠
nae namjaneun gakkeum torajincheok marieobtjyo
내 남자는 오직 나만을 바라던 해바라기 해바라기
nae namjaneun ojik namaneul baradeon haebaragi haebaragi
내 남자는 곁에만 있어도
nae namjaneun gyeoteman isseodo
가슴벅차오는 단한사람
gaseumbeokchaoneun danhansaram
그 남자는 그 남자는 이제 그녀의 한사람
geu namjaneun geu namjaneun ije geunyeoui hansaram
장난스런 표정 따스한 그말투
jangnanseureon pyojeong ttaseuhan geumaltu
전부 내것이었던
jeonbu naegeosieotdeon
그에게 난 그에게 난 먼지쌓인 향수처럼 점점 잊혀져갈
geuege nan geuege nan meonjissahin hyangsucheoreom jeomjeom ichyeojyeogal
버려진 사진속 생각나지 않을사람
beoryeojin sajinsok saenggangnaji anheulsaram
내마음은 내마음은 사실 욕이라도 해주고 싶은데
naemaeumeun naemaeumeun sasil yogirado haejugo sipeunde
내눈물은 니가 다칠까봐 힘을다해 나를 잡고있어
naenunmureun niga dachilkkabwa himeuldahae nareul japgoisseo
그 남자는 그 남자는 이제 그녀의 한사람
geu namjaneun geu namjaneun ije geunyeoui hansaram
장난스런 표정 따스한 그말투
jangnanseureon pyojeong ttaseuhan geumaltu
전부 내것이었던
jeonbu naegeosieotdeon
그에게 난 그에게 난 먼지쌓인 향수처럼 점점 잊혀져갈
geuege nan geuege nan meonjissahin hyangsucheoreom jeomjeom ichyeojyeogal
버려진 사진속 생각나지 않을사람
beoryeojin sajinsok saenggangnaji anheulsaram
내 남자는 내 남자는 내것이 아닌 그사람
nae namjaneun nae namjaneun naegeosi anin geusaram
못난 내 투정도 종일 다독이던 다정했었던 그 남자
motnan nae tujeongdo jongil dadogideon dajeonghaesseotdeon geu namja
이제 그만 이제 그만 온힘을 다해 참았던 내눈물과 함께
ije geuman ije geuman onhimeul dahae chamatdeon naenunmulgwa hamkke
웃으며 가볍게 보내줘야 할 그남자
useumyeo gabyeopge bonaejwoya hal geunamja
My Man (내남자는) Lyric English Translation
My man is someone I miss when I turn away
My man is someone who sometimes silently pretends to be mad
My man is a sunflower that only looks at me
My man is the one person, who makes my heart overflow
By just staying by my side
That man, that man is now her one person
That playful face, those warm words
They were all once mine
To him, to him, I'm like a dusty perfume bottle
Like a picture that is more and more forgotten, a person who he won't think of anymore
My heart, my heart wants to say bad things
But because my tears might hurt you,
I put all my strength to hold it in
That man, that man is now her one person
That playful face, those warm words
They were all once mine
To him, to him, I'm like a dusty perfume bottle
Like a picture that is more and more forgotten, a person who he won't think of anymore
My man, my man is someone who is not mine
The man who used to warmly comfort my whining
Now it's not, now it's not
With my tears that I held in with all my strength
I need to smile and lightly let that man go